Le weekend dernier a eu lieu à Grenoble la 4ème édition du Snowboard Garden Festival.

Pour ceux qui ne connaissent pas le SGF, c'est cette année le plus gros événement de Snowboard en France, voire en Europe, qui attire chaque soir plusieurs milliers de personnes. Un Festival 100% Snowboard dans un stade de foot géant, avec au programme la présentation des meilleurs films de l'année, des activités glisse (trampo, mini rampe, airbag), des stands de présentation de matos, et des concerts !! Mais c'est surtout l'occasion de se retrouver entre riders afin de fêter le début d'une nouvelle saison !!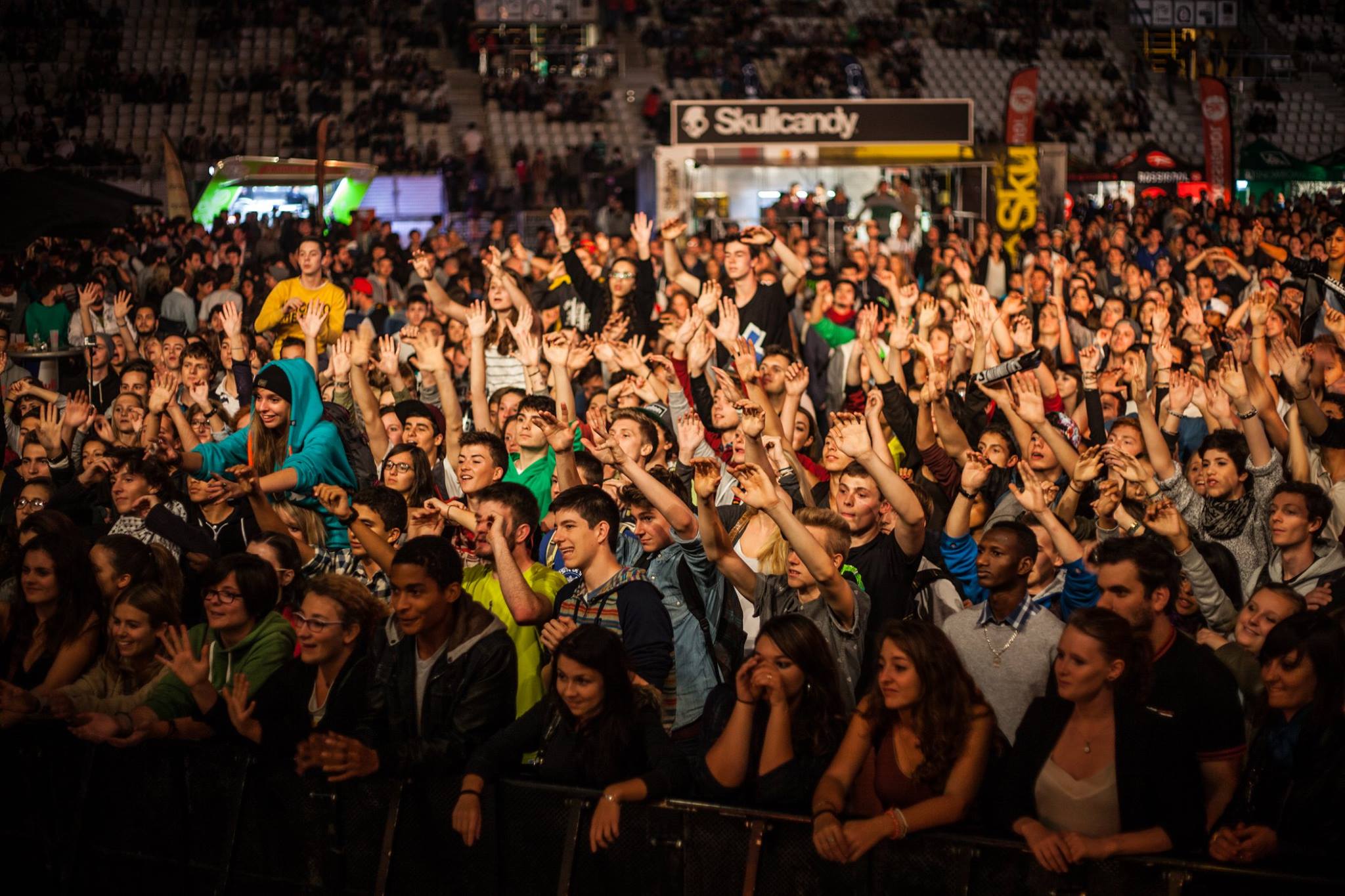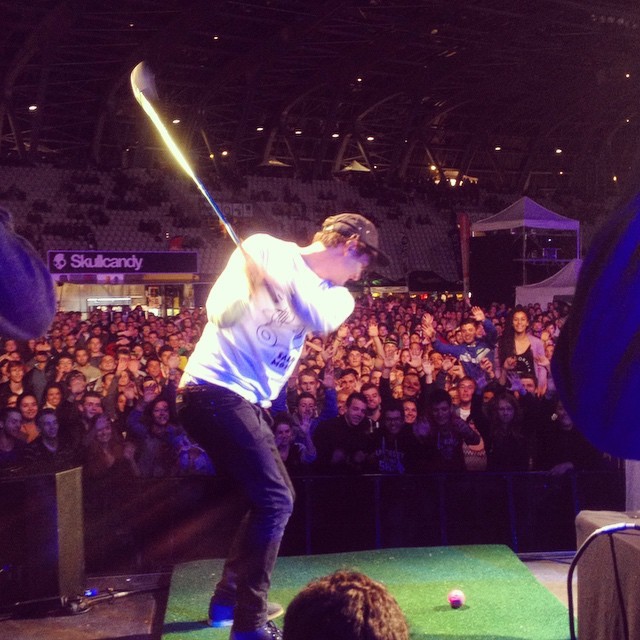 Pour ma part cette année, j'ai été invité en tant que parrain de l'événement. J'ai donc présenté, avec tous mes potes riders, mes deux films : « Heavy Mental » d' Absinthe films, « No One Knows » de Almo film, mais aussi ma vidéo part 2014. J'ai aussi été invité sur le plateau de télé grenoble avec ma pote et désormais nouvelle team mate Glisshop Marion Haerty.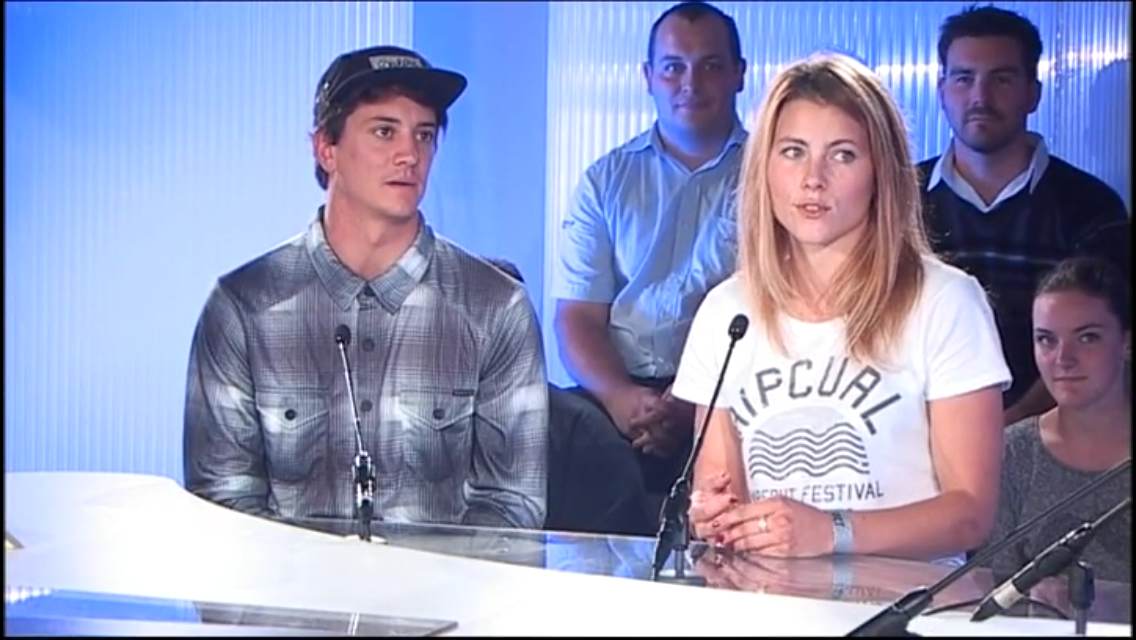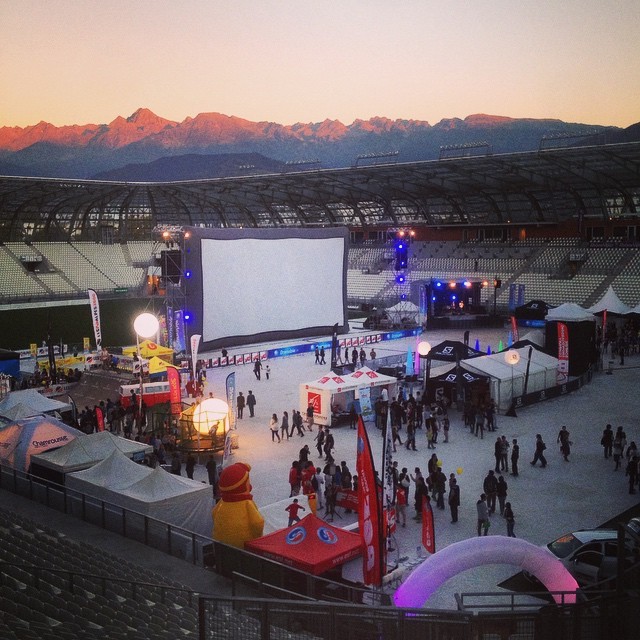 Le SGF c'est l'occasion de voir du bon snowboard, de rencontrer des pro riders, mais surtout fêter la nouvelle saison avec de la bonne bière… Donc si c'est ce que vous cherchez, on se voit l 'année prochaine!
[styled_box title= »Victor Daviet » class= »sb_blue »]
Il fait partie de ces mordus qui attaquent le snow dès leur plus tendre enfance. Après s'être exercé dans un premier temps à la compétition, le Gapençais est revenu à un contact plus direct avec la montagne, et s'est spécialisé dans la production d'images photo/vidéo en backcountry. Il fait aujourd'hui partie du team Rip Curl Europe. Si sa passion pour le snow occupe la plus grande partie de son temps, Victor Daviet n'en n'oublie pas les réalités et poursuit en parallèle des études de Management du sport à Annecy.
Age : 24 ans
Spot de ride : Vars
Palmarès :      2011 – Rookie of the year
2010 – 15ème place aux X-Games Europe
2009 – Champion de France de SlopeStyle.
[/styled_box]