Pour rappel, à l'occasion de la campagne Freedom to Explore de Scott, qui met en avant les produits de la marque pour le ski de randonnée, 6 athlètes de la team Scott partent pour 6 expéditions à travers le globe. Dans le premier épisode, Hélias Millerioux et ses compères ont réalisé un raid d'une cinquantaine de jours en Alaska, avec comme point culminant la descente à skis d'une arrête de 3 800 mètres de dénivelé. Place maintenant à l'épisode 2.
Quand un européen pense destination ski, il pense aux Alpes, au Colorado, ou encore au Japon s'il veut aller chercher un peu d'exotisme. L'autrichien Fabian Lentsch a lui pensé à l'Iran. S'il n'en est pas à son premier voyage dans le pays, il a cette fois décidé de s'y immerger pendant presque une année entière, pour explorer de nouvelles lignes. L'occasion pour l'athlète de la team ski Scott de nous ramener de belles images pour le deuxième épisode de la série Freedom to Explore. Le temps fort de cet épisode est sa ligne sur le Kolun Bastak, l'un des sommets les plus haut et les plus isolés d'Iran, qui culmine à 4 200 mètres d'altitude.
---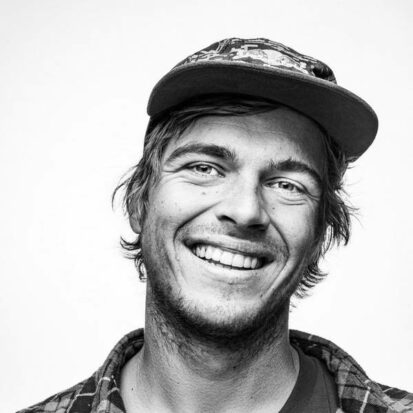 Fabian Lentsch est un freeskieur autrichien né en 1993. Sur des skis depuis qu'il a 3 ans, il a rapidement commencé le ski racing et l'a presque aussi vite quitté, préférant skier dans le backcountry plutôt que sur les pistes. Depuis cette époque, il passe tout son temps à ski hors des pistes. Il s'illustre dès l'adolescence en remportant deux compétitions de freeride à 15 ans et en obtenant de bons résultats en qualification du Freeride World Tour à 17 ans. Il a continué à obtenir de bons résultats dans le Freeride World Qualifier et a ensuite participé plusieurs fois au Freeride World Tour, tout en voyageant en Iran, en Nouvelle-Zélande, en Norvège ou encore en Amérique du sud.
#WinterYourLife