Dans le cadre de la campagne Freedom to Explore, qui met en avant les produits ski de randonnée de la marque Scott, 6 athlètes Scott mènent 6 expéditions à travers le globe.
Pour la première expédition, c'est Hélias Millerioux et ses skis Scott Superguide qui mène la danse, accompagné de Greg Douillard, d'Alexandre Marchesseau en monoski et de Thomas Delfino en splitboard.
Les aventuriers partent à l'assaut du Mont Logan en Alaska. Avec une altitude maximale à 5 959 m, ce géant de roc, de glace et de neige est tout simplement le 2ème plus haut sommet d'Amérique du Nord après le Denali (qui lui culmine à 6 190 mètres). Hélias, Alex et Thomas ont pour objectif d'en skier l'Ice Ridge, une grande arrête de 3 800 m de dénivelé, jamais skiée jusqu'à présent. Et en plus de cet objectif plus qu'ambitieux, le chemin choisi est à lui seul déjà exceptionnel : un départ au sud, depuis l'océan et une arrivée à l'ouest, à l'océan, après être passé par le Mont Logan en milieu de parcours. Greg Douillard, moniteur d'eau-vive, est là pour assurer la partie rivière. Voilà le plan de base, qui a quelque peu évolué au court de 48 jours, 45 km à pieds, 241 km en ski, 367 km en bateau et un sommet perché à 5 959 m. Un sacré périple en autonomie que vous pouvez découvrir dans la vidéo ci-dessous, 1er épisode de la série Freedom to Explore.
---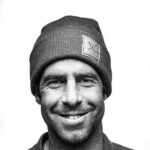 Hélias Millerioux est un guide de haute montagne et skieur français, figure montante de l'alpinisme. Il a plusieurs sommets et aventures à sa liste, avec notamment l'ouverture au Népal, de la face sud du Nuptse (7 681 m d'altitude) en octobre 2017 avec Fred Dégoulet et Benjamin Guigonnet. Pour cet exploit, le trio reçoit en 2018 le « piolet d'or », le prix le plus prestigieux pour les alpinistes. Le voilà dans une nouvelle aventure exceptionnelle, qui témoigne de la dimension du monsieur.
Pour en savoir plus sur la préparation et l'amont de cette aventure, rendez-vous sur le site de Scott !
#WinterYourLife