Retour en image sur le Derby du Mont Dore 2017.
Pour cette 5ème édition on ne peut pas dire que la météo fut vraiment de la partie mais nous avons eu le plaisir de retrouver toutes les marques de ski pour des tests matos gratuits et une course freeride ski, snowboard et snowscoot des plus acharnées.
Le Derby du Mont Dore c'est l'occasion unique de pouvoir essayer des skis de chez Faction, Scott, Line, Ride, K2, Movement, Fischer, Stockli, Dynastar, Head, Blizzard, Rossignol mis à disposition gracieusement par les marques :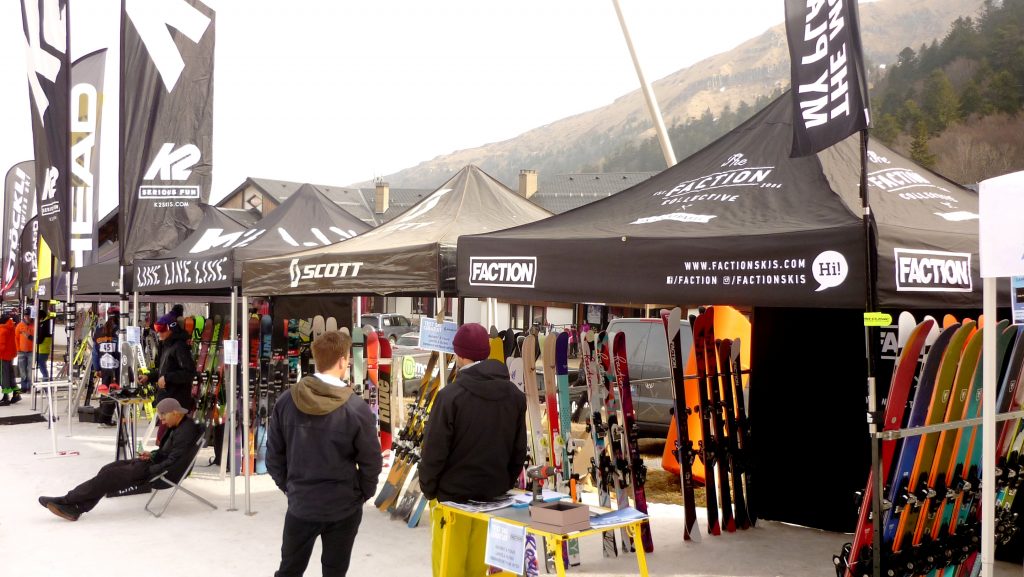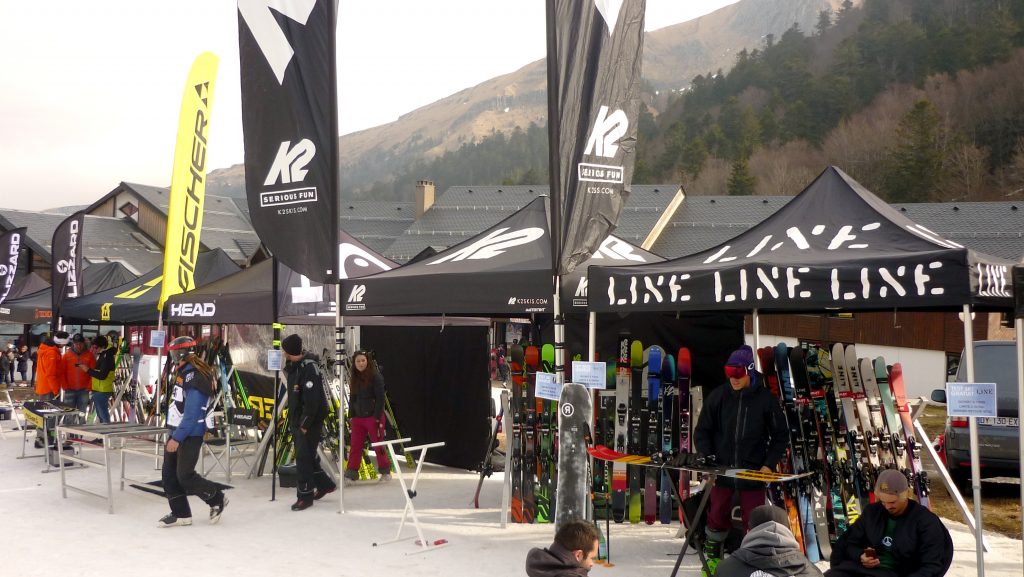 Bien sûr comme chaque année, si le Ski Club du Mont Dore s'occupe avec brio de l'organisation complète de la course, Glisshop de son côté prend en charge l'installation du Village Exposants et propose quelques spécialités locales à déguster en partenariat avec les Fromages d'Auvergne : charcuterie, fromage et boisson pour tous. De quoi revigorer les compétiteurs entre les deux manches et donner de l'énergie aux skieurs passionnés qui venaient profiter de la fin de saison.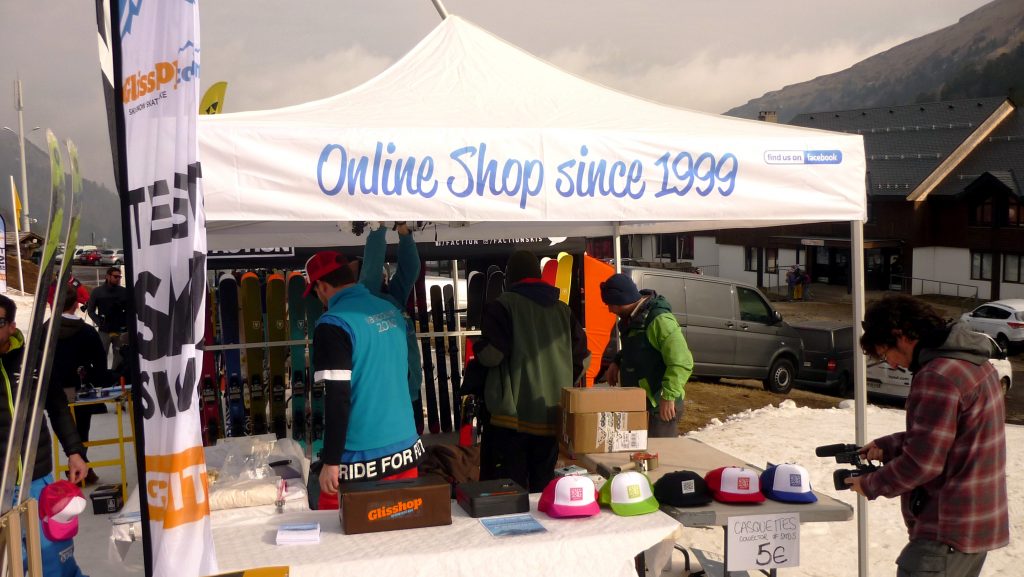 Vous aviez été nombreux à vous les disputer l'an passé alors cette fois ci nous avons mis les bouchées doubles avec de nombreuses couleurs pour plaire au plus grand nombre : ne sont elles pas magnifiques ces casquettes du Derby 2017 !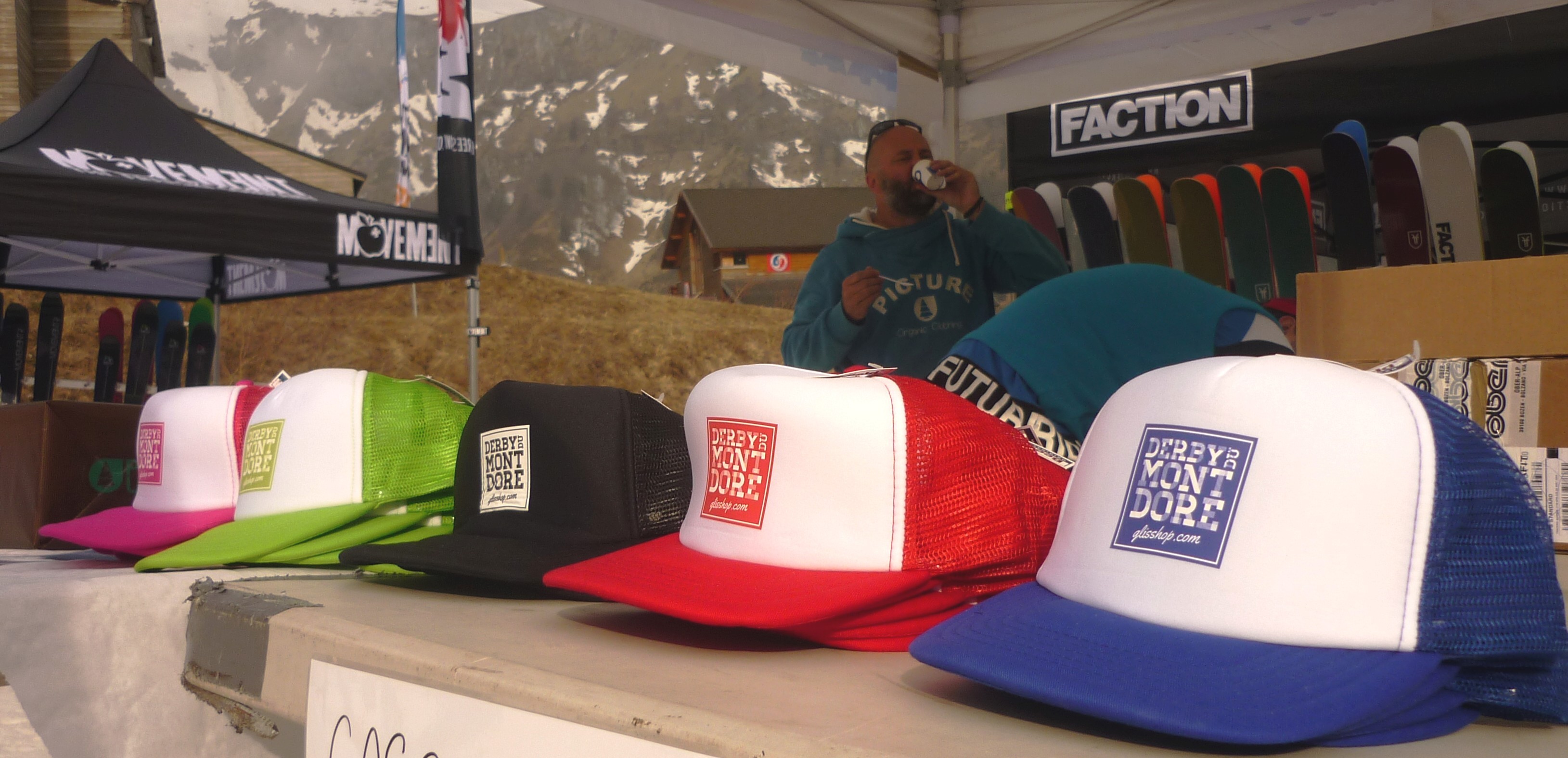 Côté course, l'incertitude était grande depuis plusieurs jours avec des conditions de neige délicates et des faces nord complètement gelées.
Mais après un long suspens le Sancy finit tout de même par décailler en fin de matinée. Il n'en fallait pas plus pour lancer la course et voir les 78 concurrents s'élancer entre les portes rouges et bleues après avoir atteint le point culminant du massif.
Mais si les premiers compétiteurs ont eu la chance d'enchaîner les courbes sous le soleil, les derniers dossards durent se contenter d'une visibilité très limitée agrémentée d'une bruine des plus agréables.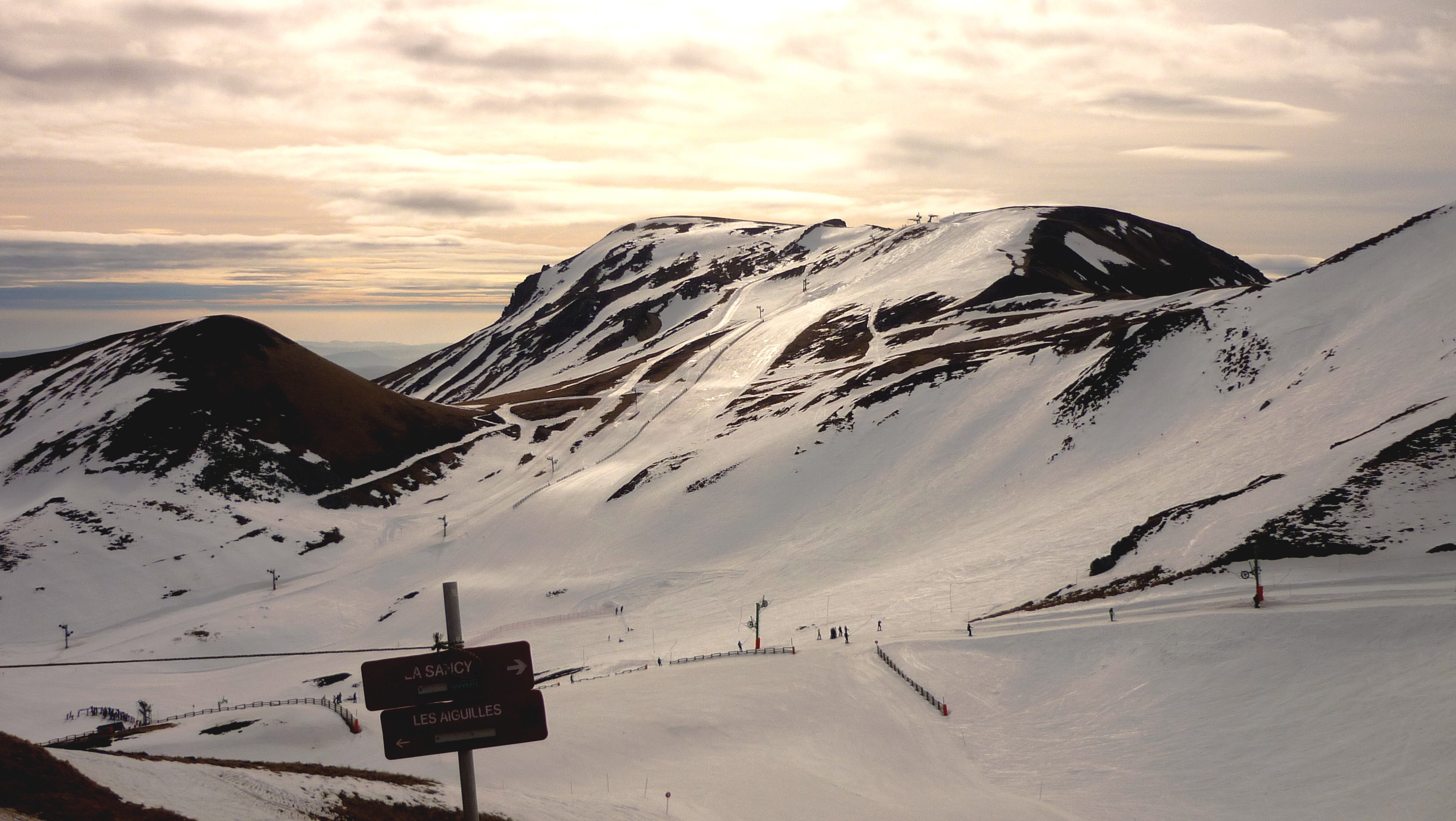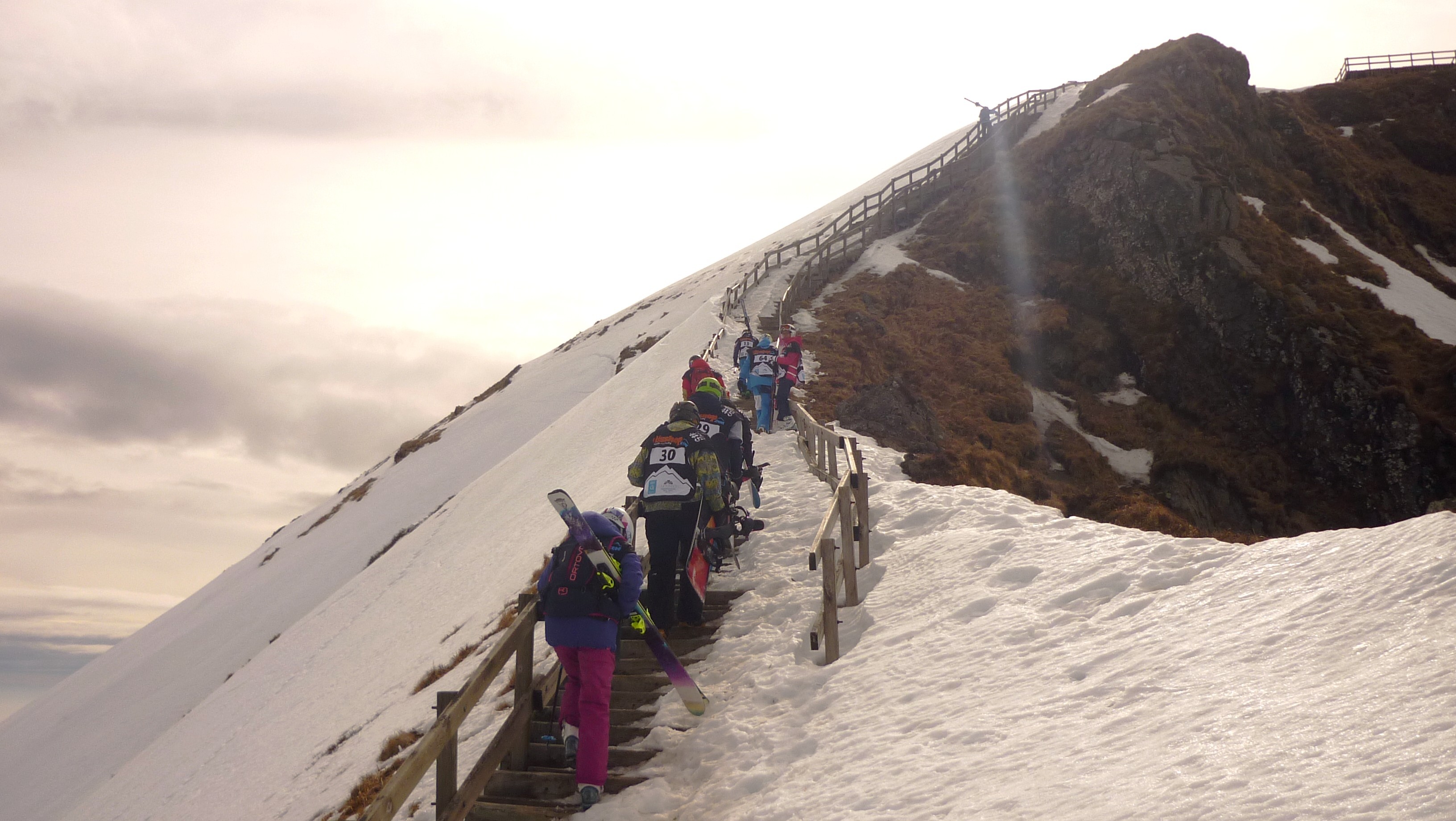 Les participants en pleine lecture du tracé de la première manche du Derby :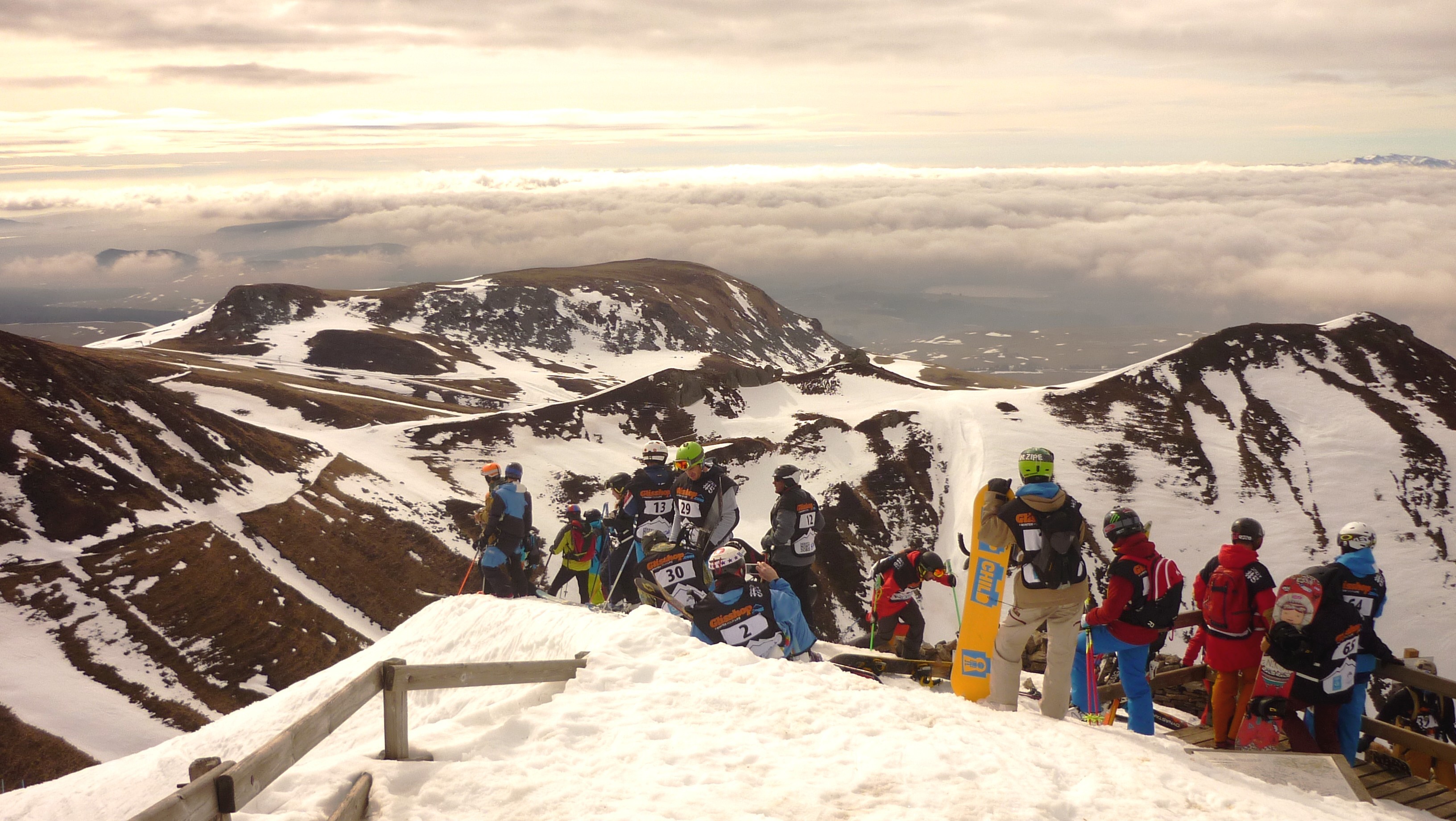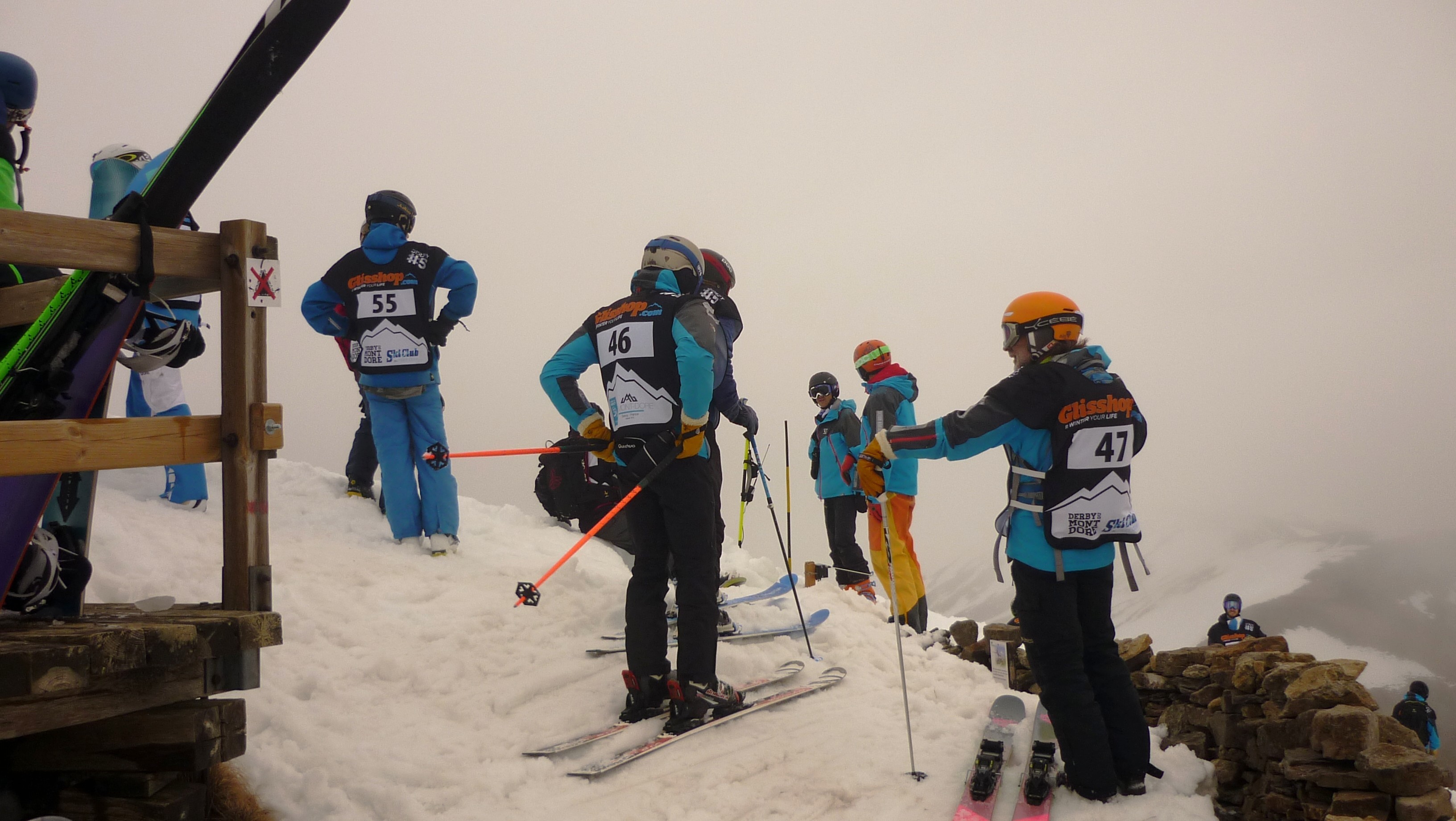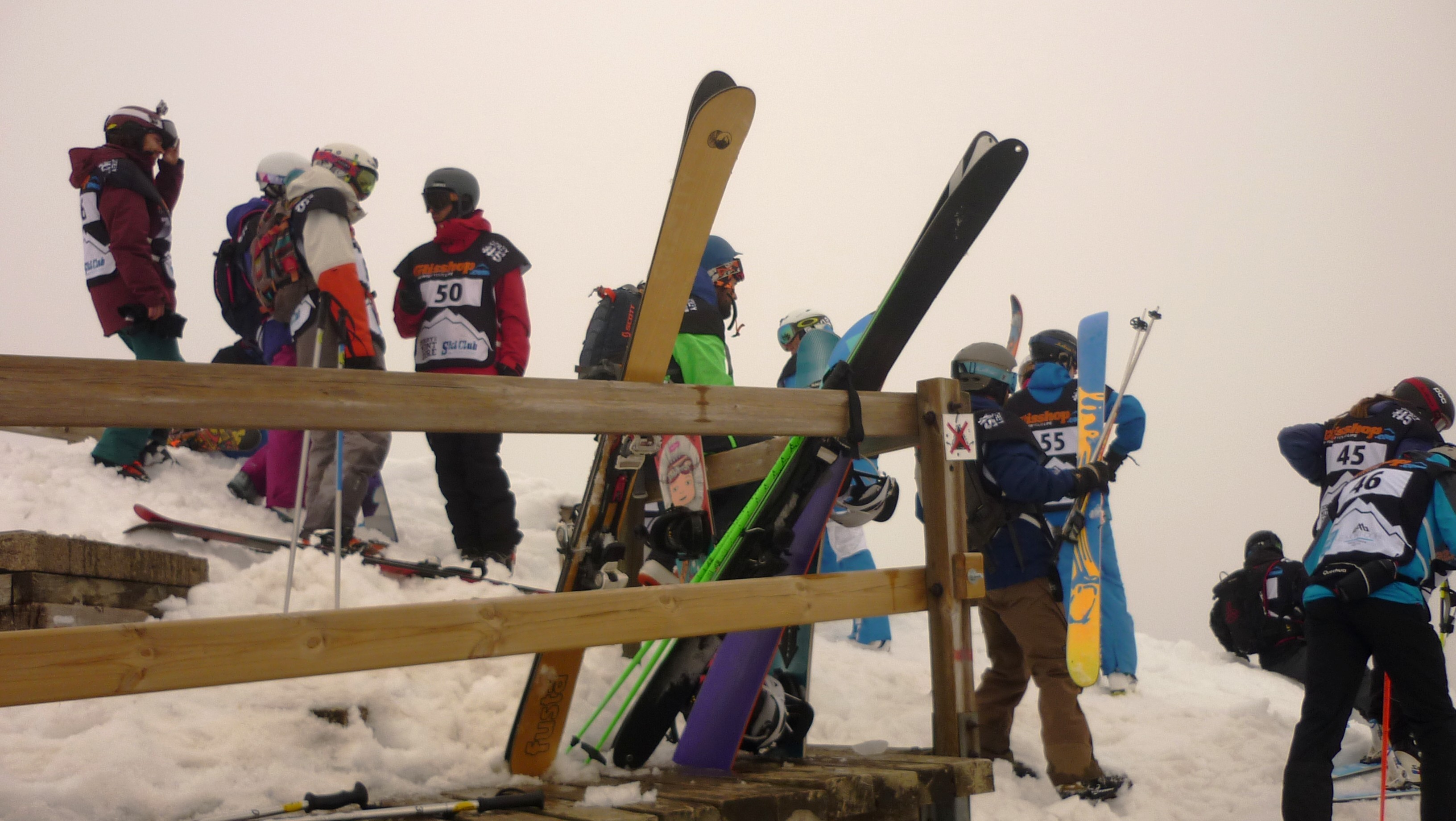 De retour en bas de station, et pendant une pause bien méritée, c'est le câble bi-poulie et les freestylers qui font le spectacle sur les modules du park shapés pour l'occasion.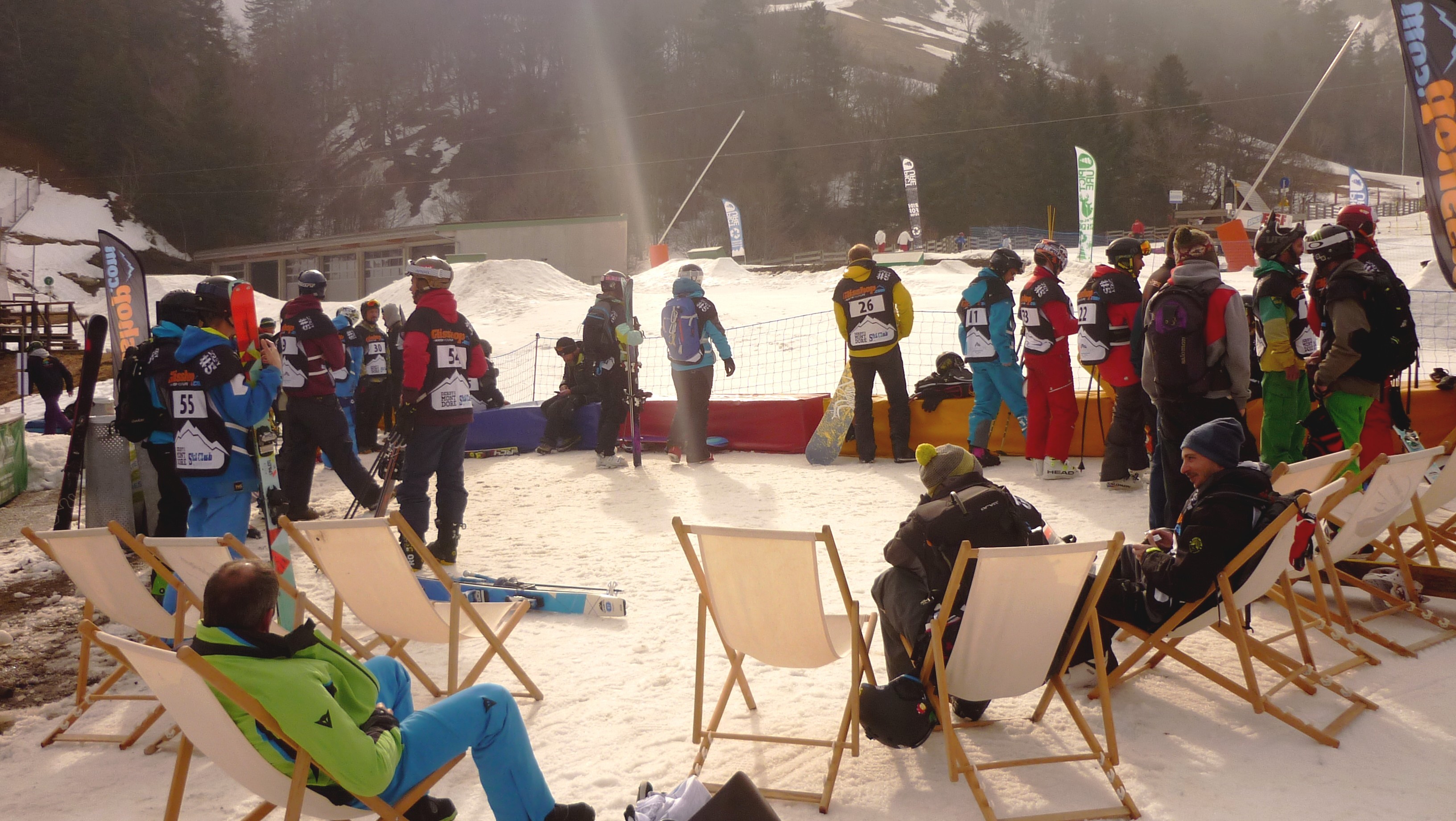 C'est fou ce qu'on peut faire avec une dameuse, un manitou et de la bonne volonté !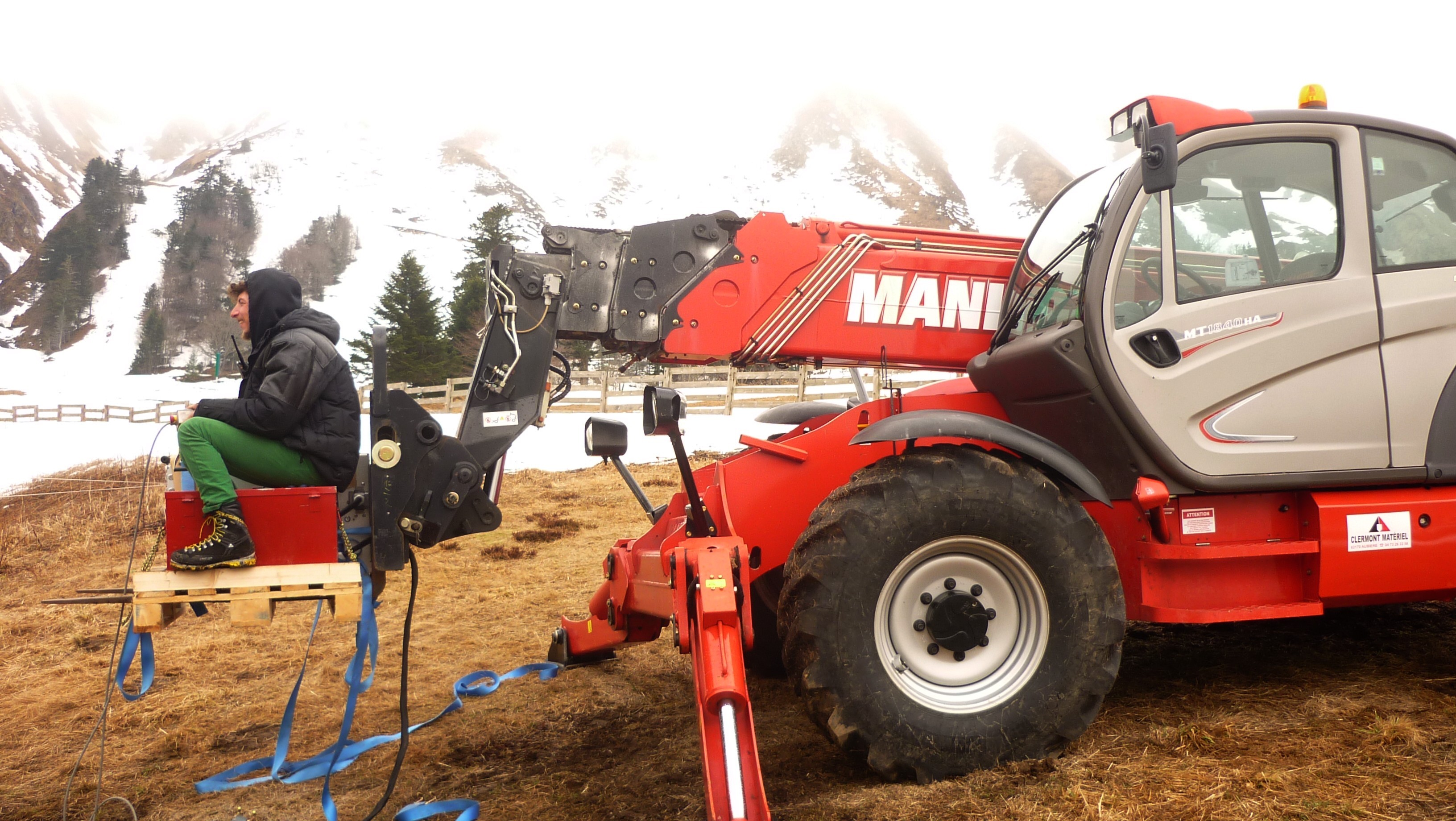 Grosse journée aussi pour les organisateurs du Derby avec des sollicitations de toutes parts; Ici « Keuj » très sérieux face à la caméra de France 3 Auvergne.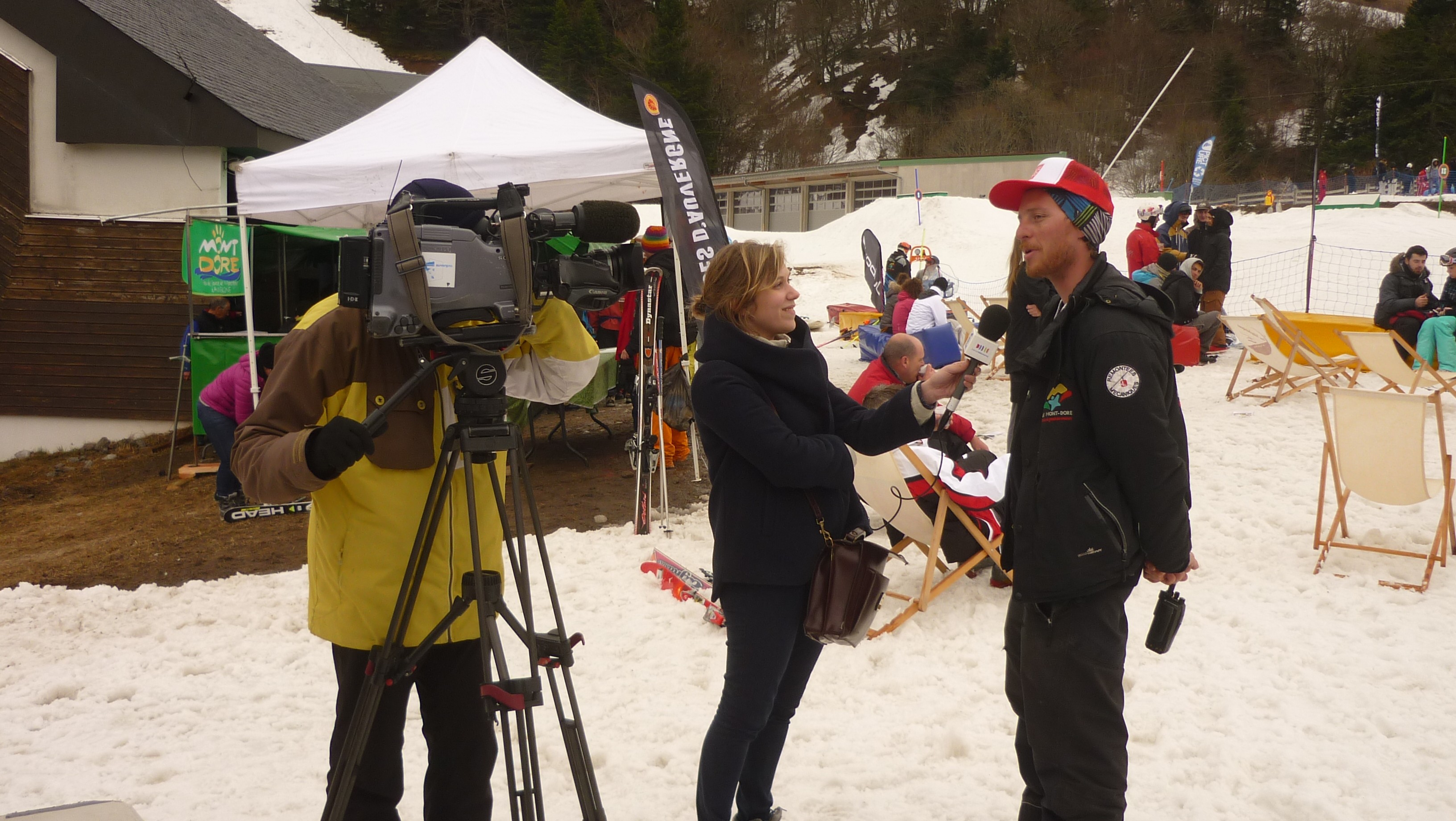 Le Derby du Mont Dore avec Glisshop c'est aussi l'occasion de tenter sa chance pour remporter une paire de ski Dynastar toute neuve : des Cham 2.0 97, des skis freeride modernes qui tracent bien dans la poudreuse.
Quelle déception pour tous quand la main innocente tire au sort le gagnant mais quel plaisir pour l'heureux chanceux qui n'en revient encore pas.
Mais revenons un peu à la compétition :
Après avoir explosé les chronos sur la face nord du Sancy il est désormais temps d'affronter le « Couloir des câbles » gavé de neige douce et légère, d'il y a 3 mois !
Et quoi de mieux qu'une visibilité changeante à la minute pour apprécier comme il se doit cette pente raide bien technique !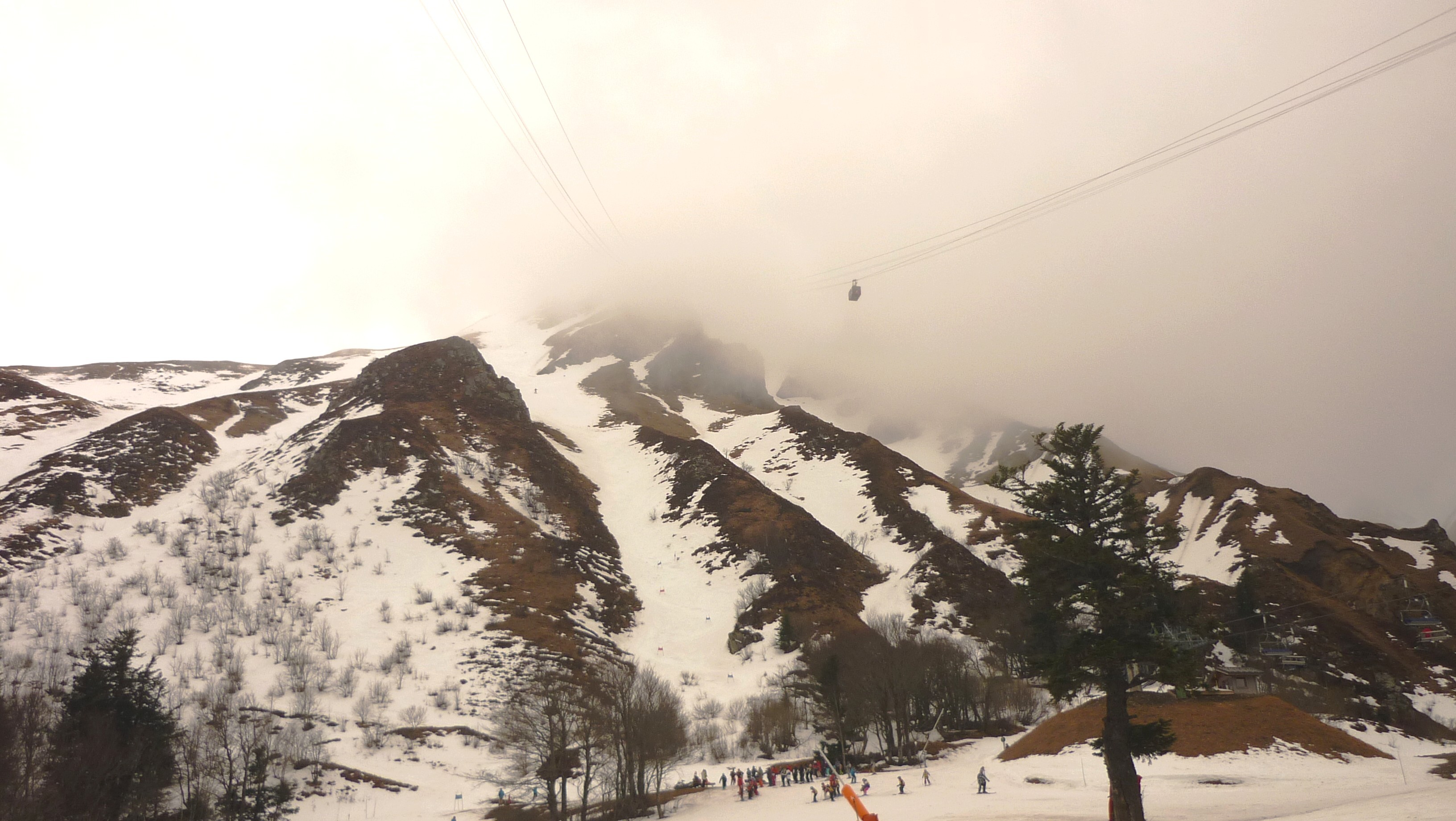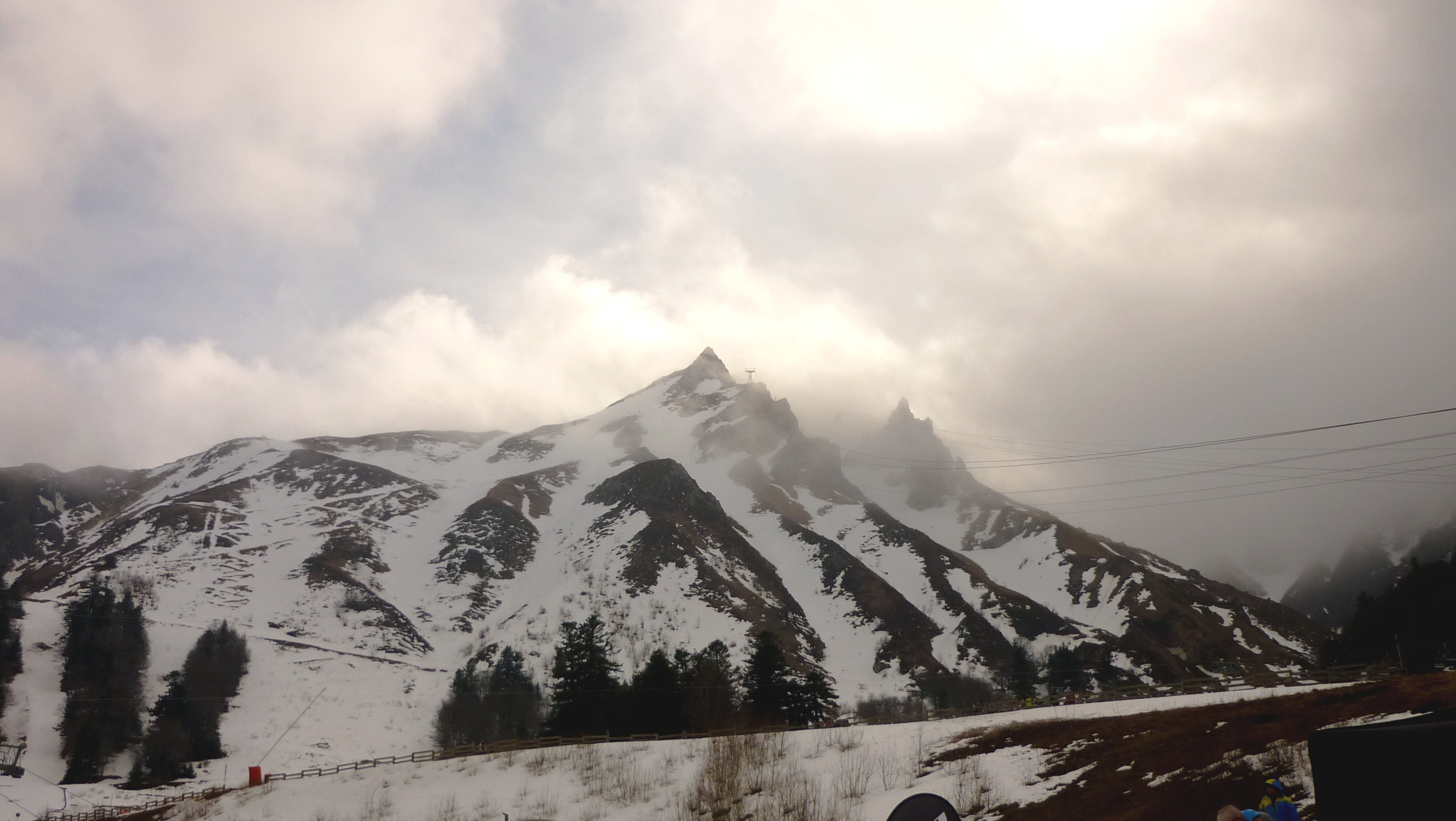 Allez, la compet officielle est bouclée, plus qu'à calculer les scores et les champions et les championnes pourront être sacrés dans soirée.
Mais en attendant les résultats définitifs place au fun et à la déconne avec le câble de wake et des engins de glisse tous plus improbables les uns que les autres. Et pour commencer : un petit coup de dameuse histoire de remettre la surface en état :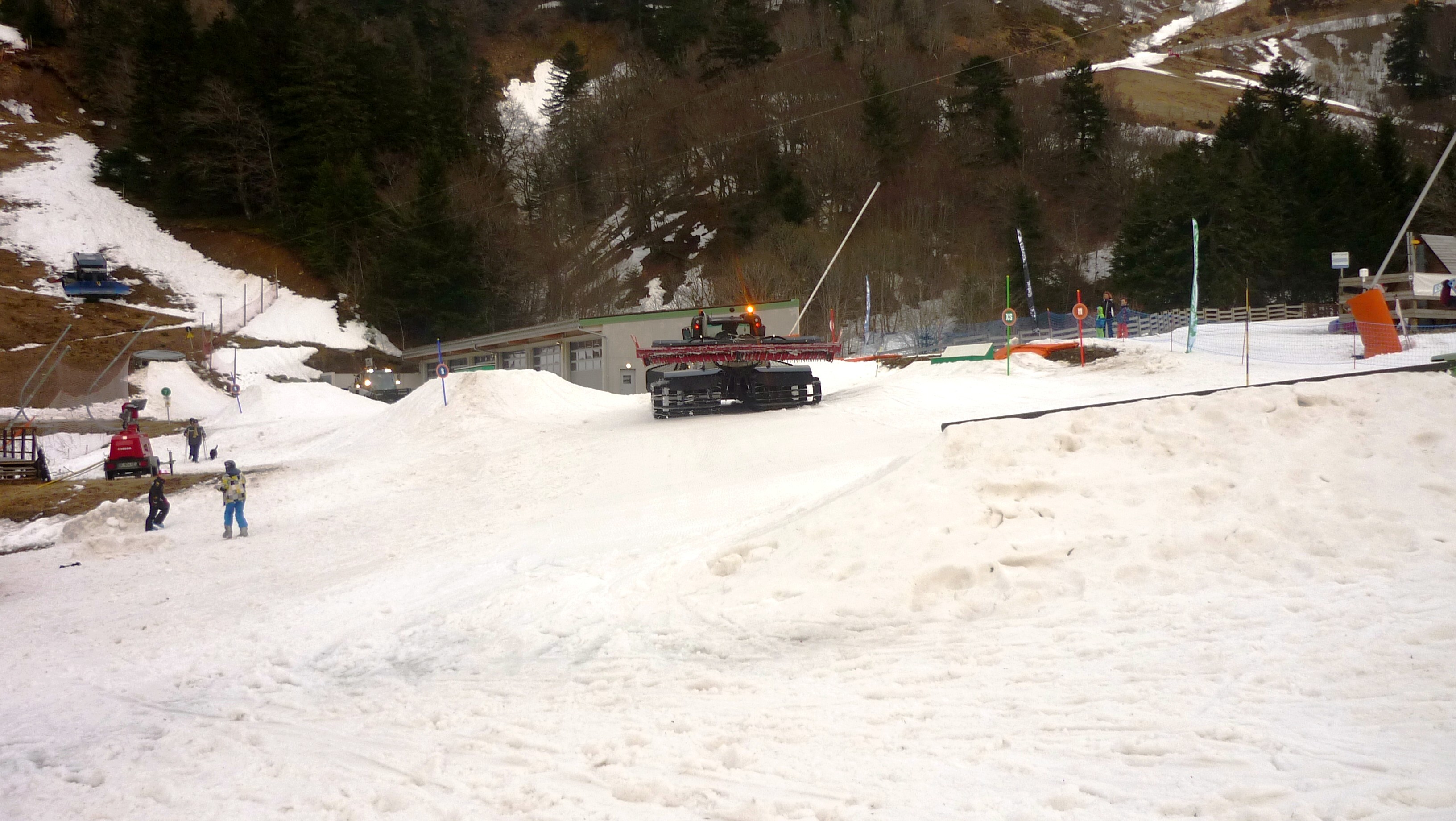 Faut que ça glisse !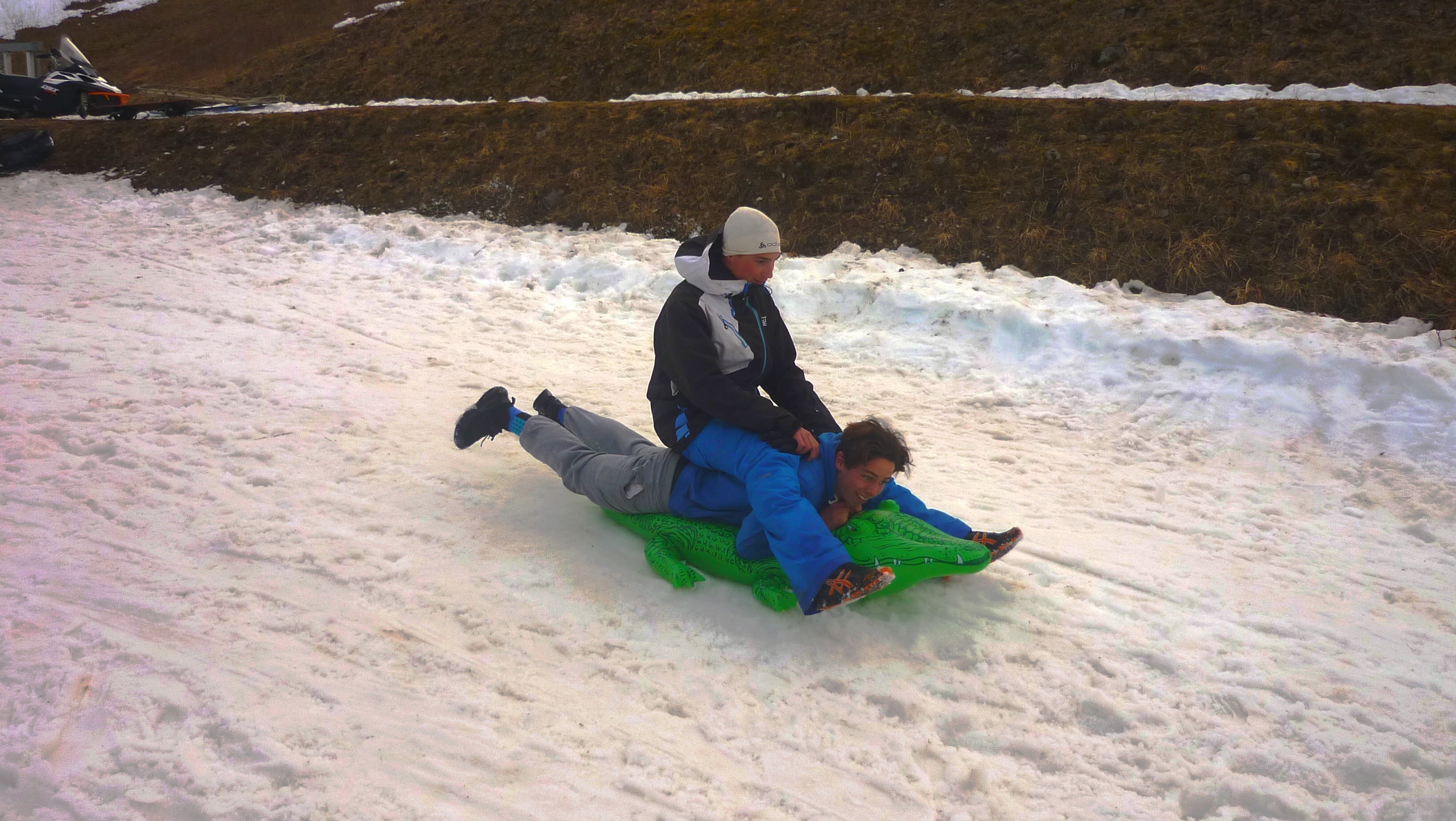 Et à ce jeu là ce sont les cantalous et leur banquette sur ski qui font le plus beau et le plus long run du contest ! Chapeau messieurs !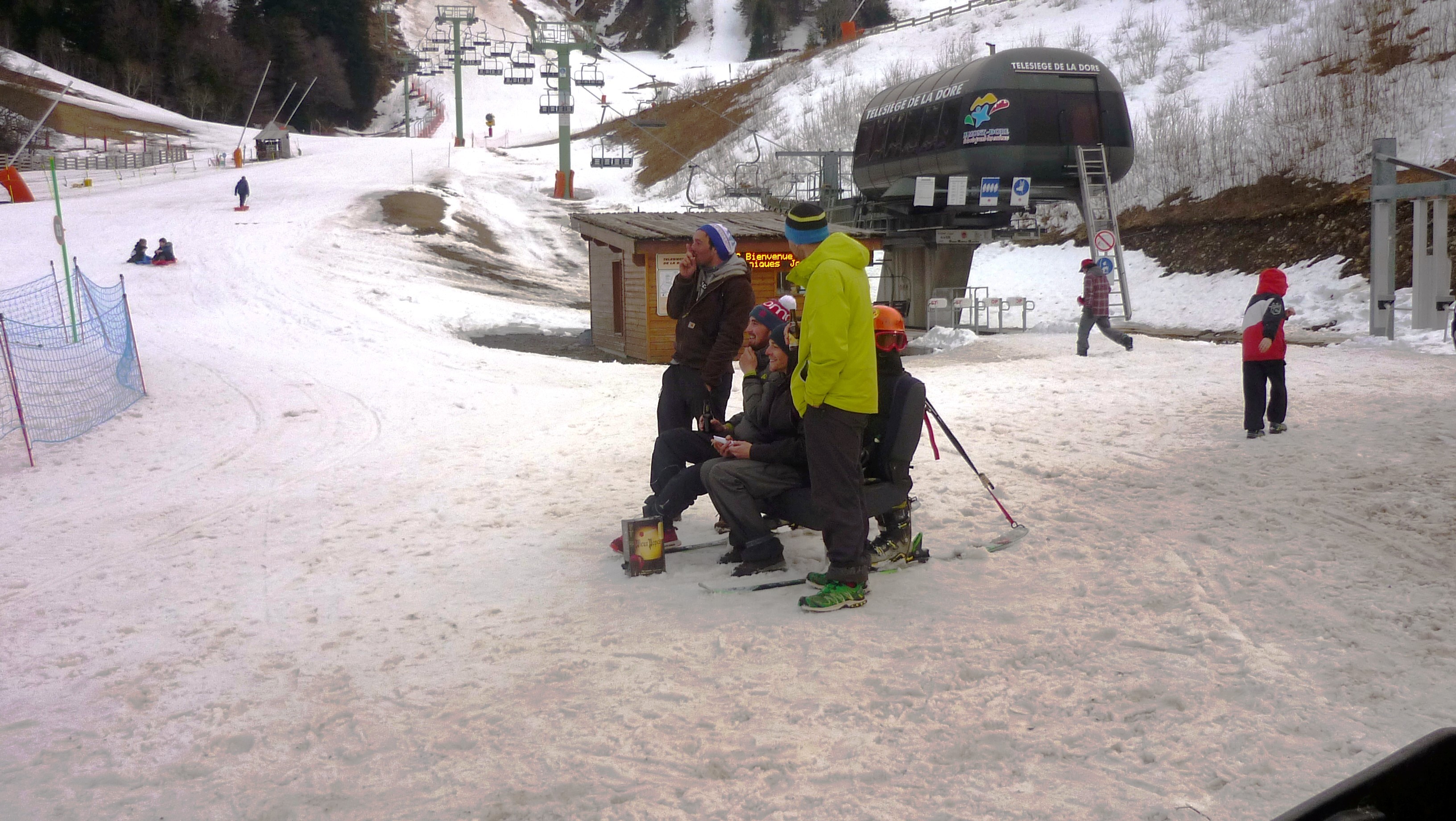 Enfin les podiums Ski, Snowboard, Snowscoot et leur lot de cadeaux à la tombée de la nuit :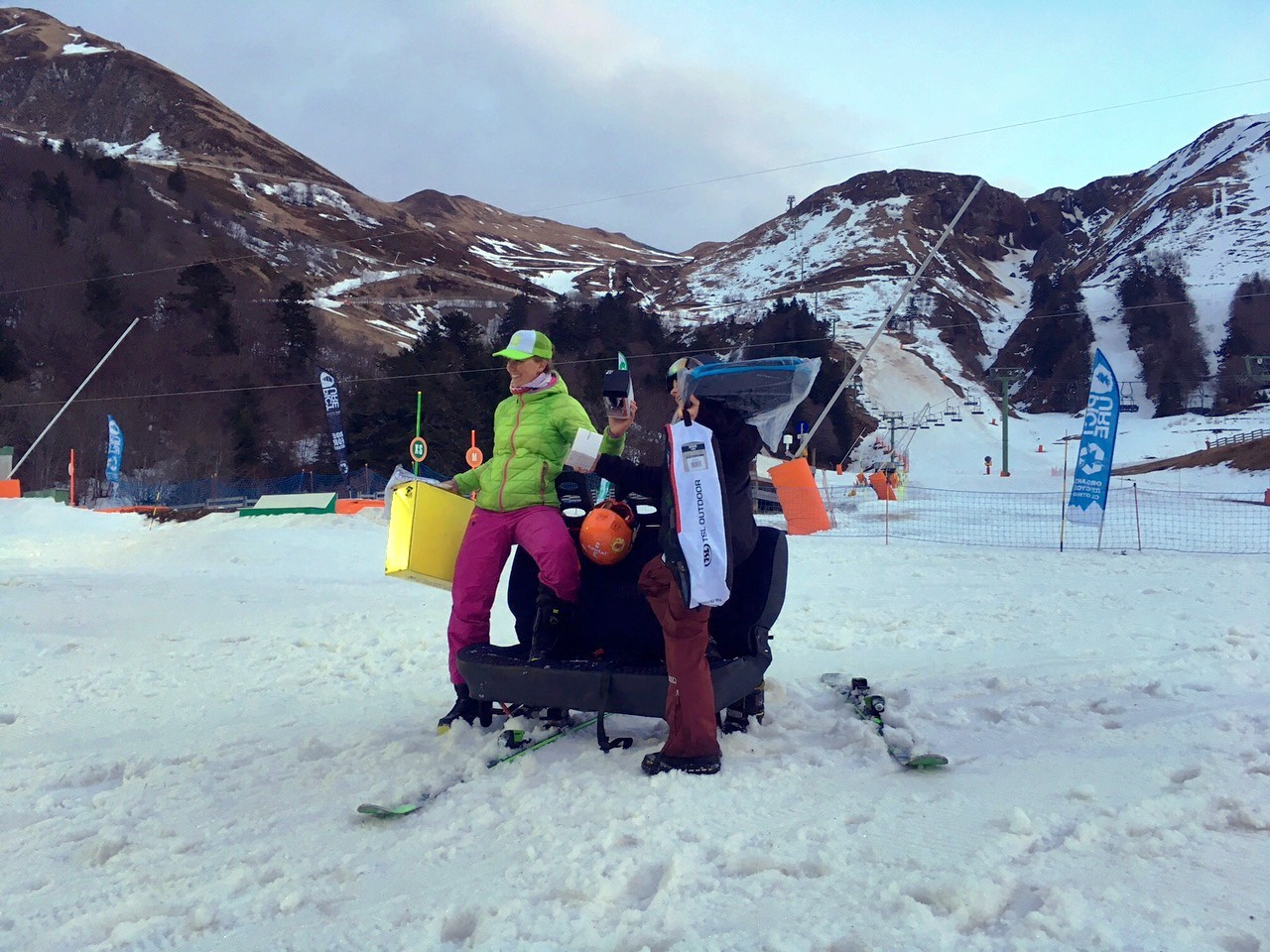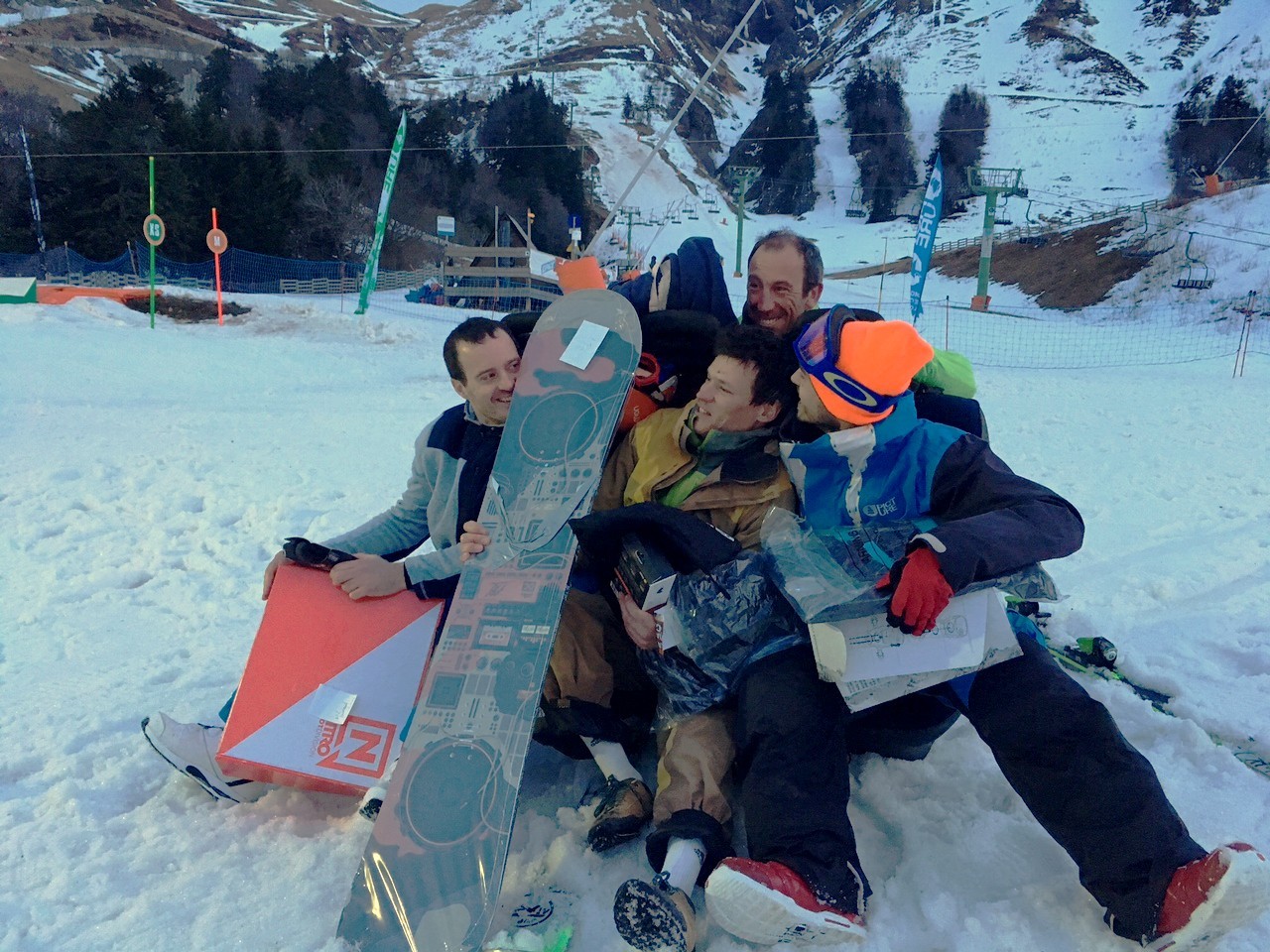 Et pour clôturer ce Derby comme il se doit, les engins loufoques et autres bolides de glisse farfelus laissent la place au freestylers excités qui n'ont pas froid aux yeux pour un Jib Contest nocturne de folie au rythme tonitruant de la sono.
Une fois encore, le Derby du Mont c'était The Place to Be ce week-end ! Vivement la 6e édition pour encore plus d'ambiance !
Merci à toute l'équipe du Ski Club du Mont Dore pour l'organisation et tout particulièrement à Keuj et à Zsolt pour porter cet événement de saison en saison !