Le festival Tomorrowland Winter 2020 est annulé suite aux mesures prises par le gouvernement français concernant le COVID-19 en France, interdisant les grands rassemblements de personnes en milieu confiné et ceux regroupant des participants de différentes nationalités.
Depuis sa création en 2005, le festival de musique électro Tomorrowland est devenu l'un des plus gros événements au monde en la matière. Traditionnellement organisé en été et en Belgique, une version hivernale a vu le jour en Mars 2019, dans la station de ski française de l'Alpe d'Huez. Face au succès de cette première édition, les organisateurs ont bien évidement fait le choix de récidiver cette année. Du 14 au 21 Mars 2020, ce ne sont pas moins de 25 000 personnes qui sont attendues pour le Tomorrowland Winter Festival 2020 !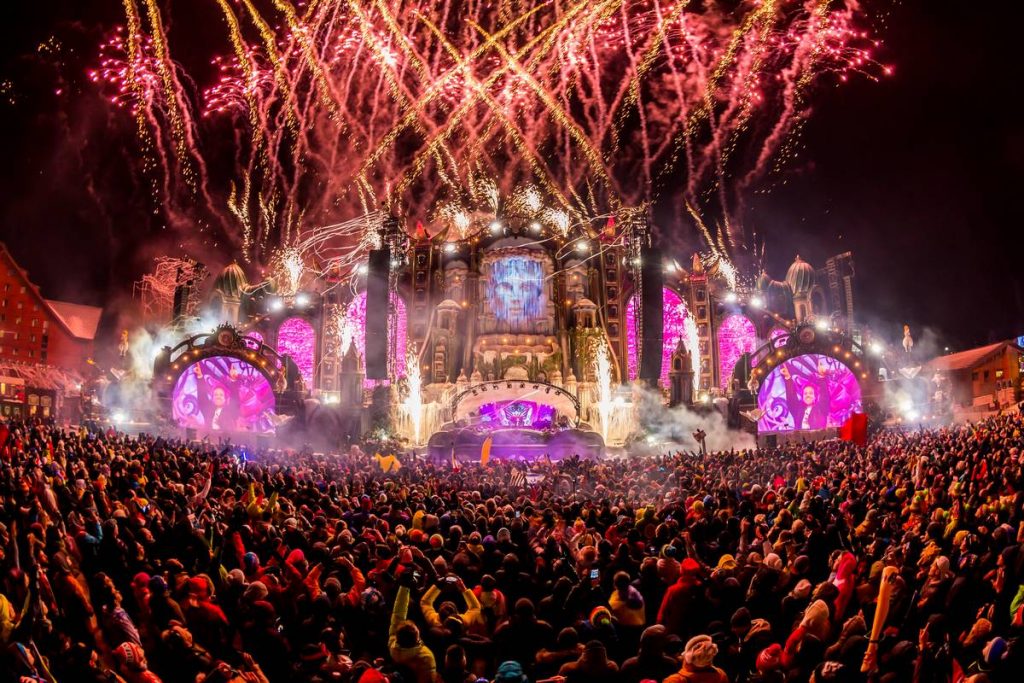 Une expérience et un décor unique !
Les plus grands DJ du moment vous donnent rendez-vous à plus de 2000m d'altitude pour une semaine inoubliable entre glisse et musique. Une programmation de folie avec une centaine d'artistes au total, rien que ça. Voici un petit résumé de ce que l'édition 2020 vous réserve avec en prime quelques informations pratiques pour ceux qui n'auraient pas encore acheter leur billet…
Programmation Tomorrowland Winter Festival 2020
La thématique de ce second opus sera « The Book of Wisdom – The Frozen Chapter ». Sur scène vous retrouverez notamment Afrojack, Armin van Buren, Da Tweekaz, Dimitri Vegas & Like Mike, Martin Garrix ou encore Yves V. Avec une liste de DJ longue comme le bras, difficile de n'en citer que quelques uns alors autant vous mettre le Line-Up complet ! Vous pouvez retrouvez la programmation détaillée, jour par jour et heure par heure, sur le site officiel du Festival Tomorrowland Winter.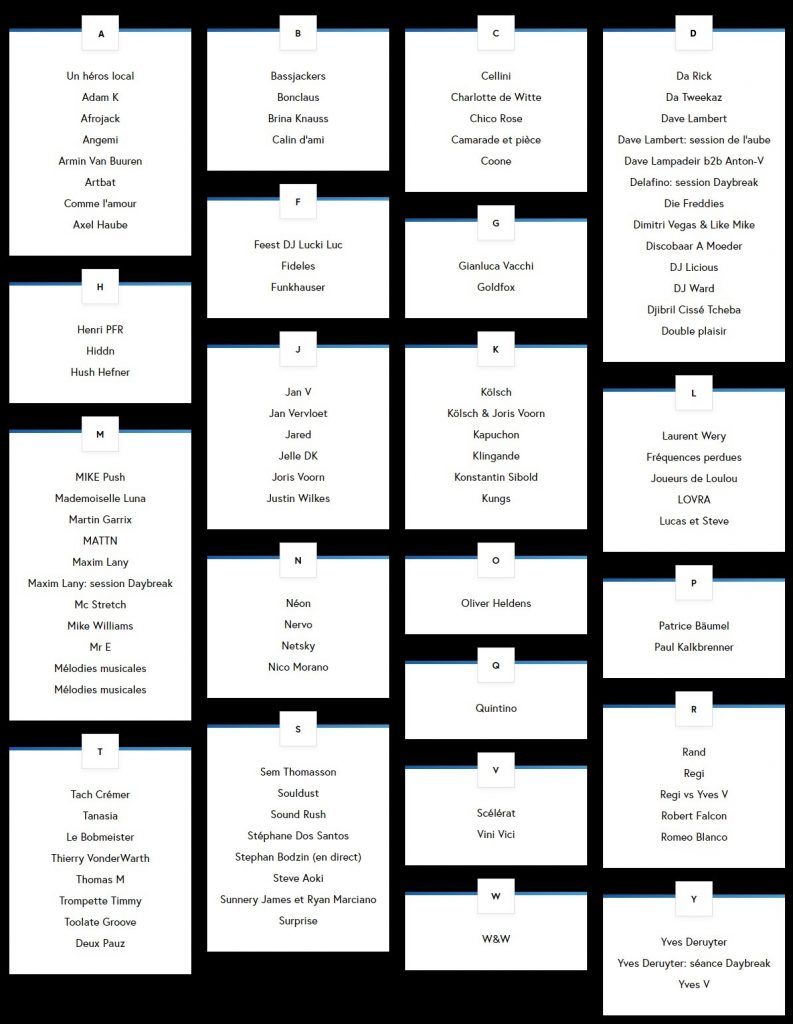 Comme l'an passé, le festival s'étendra sur tout le domaine skiable avec pas moins de 8 scènes (Orangerie, Moose Bar, Amicorum Spectaculum, Love, La Cabane, Signal 2108…) réparties du sommet de la station (Top of the mountain by The North Face à 3300m) jusqu'au pied des pistes.
Infos pratiques Tomorrowland Winter Festival 2020
Afin de profiter du Tomorrowland Winter Festival 2020, il va falloir choisir votre package ! 3 options s'offrent à vous :
Glorious Package / 1 jour : à partir de 160€, disponible uniquement pour le mercredi 18, le jeudi 19 ou le vendredi 20 Mars 2020. Comprend l'accès au festival, un forfait de ski journée et la navette depuis Grenoble ou Bourg d'Oisans.
Fascinating Package / 4 jours : à partir de 575€, débute le mardi 17 mars et comprend 4 nuitées + le forfait de ski sur 4 jours
Mysterious Package / 7 jours : à partir de 699€, débute le samedi 14 mars et comprend 7 nuitées + le forfait de ski sur 7 jours
Pour acheter votre package, rendez-vous sur la boutique officielle du festival.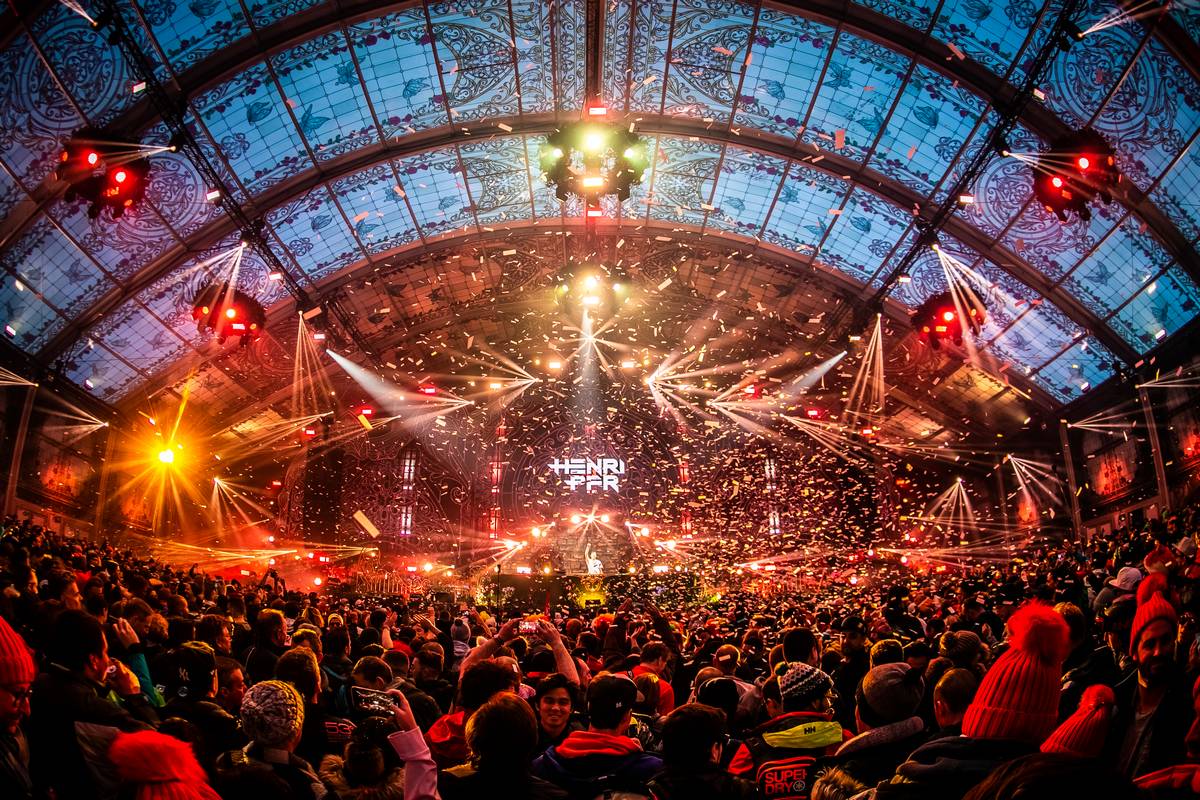 Retrouvez plus d'infos sur la station de l'Alpe d'Huez dans notre article « Les meilleures stations de ski pour faire la fête !« 
Winter Your Life !