Le ski au printemps, c'est top : la neige est douce et le soleil déjà chaud. Pour vous permettre d'en profiter, les stations multiplient les bons plans ski et les events sympas.
Pour redynamiser la fin de saison, de nombreuses stations mettent le paquet en proposant de super bons plans pour skier sans se ruiner au printemps (renseignements sur les sites web de vos stations préférées). La plupart organisent également des évènements qui mixent musique et glisse ! Voici ce qu'il ne faudra pas manquer en Mars et en Avril pour rider et faire la fiesta en altitude :
15 au 21 Mars : Festival Rock The Pistes, Portes du Soleil
Au détour d'une piste de ski, hop un concert ! Sur les pistes du domaine des Portes du Soleil, vous pourrez voir en live Charlie Winston, the Do, Dub Incorporation, Selah Sue etc…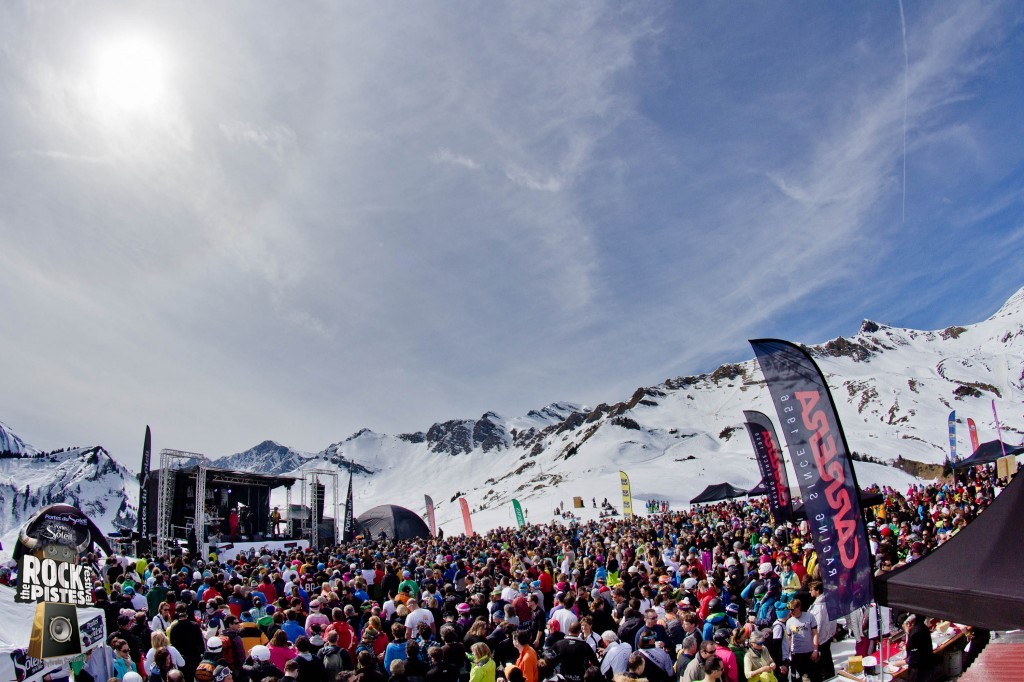 19 Mars : Roxy Park Session, Val d'Isère
Les nanas fêtent l'arrivée du printemps sur le park de Val d'Isère ! Que vous soyez skieuse ou snowboardeuse, que vous débutiez le freestyle ou que vous ridiez déjà bien le park, cet event vous est dédié ! Le but ? glisser entre filles, partager des bons moments et vous pousser à progresser mutuellement ! L'après midi se terminera par une mini session best tricks et une distribution de cadeaux (plus beaux tricks, meilleure tentative, plus belle chute etc)


24 au 26 Mars : Festi Val Tho, à Val Thorens
3 jours de fiesta sont prévus à côté des Chalets du Thorens, avec une free session sur big air bag et un max de musique. Plusieurs DJ de renom (Quentin Mosimann, Superfunk, Christian Sims, John ReVox, Getdown) seront présents pour mettre le feu aux pistes de Val Thorens tous les après midi, et jusqu'à 19h !
3 au 6 Avril : Jour Blanc à Chamonix
Après avoir organisé le Black Week end, Black Crows revient dans la lumière avec un nouvel event de ski et de zic : le Jour Blanc. Des concerts seront organisés à différents endroits du domaine skiable de Chamonix, avec une programmation pointue (Recondite Live, Rødhåd, Husbands Live, Konstantin Sibold, Sven Weisemann, Kosme, Alex.Do, Heads On Television etc)
 4 au 11 Avril : O'Neill Snowclash, à Avoriaz
Gros contest freestyle jib ouvert à tous, le Snowclash est basé sur 5 modules inédit. Venez rider ou vous faire coacher (coaching & initiations gratuites) et repartez avec des cadeaux !
11 Avril : L'Urban Jib Arena à Vars
Un snowpark éphémère sera comme chaque année implanté au coeur de Vars, sur la piste des Ecrins, dans une ambiance Flower Power. Des modules de jib variés seront à la disposition des riders pros et amateurs, et une zone d'initiations sera aussi mise en place pour faire découvrir le freestyle aux kids et aux novices. On y ride toute l'aprem, avoir grignoté sur le barbecue, au son des DJ sets et des concerts, dont celui de Big Red (fondateur du groupe Raggasonic) .
Et aussi : le week end de fermeture explosif des différentes Folie Douce, les dates sont celles de fermeture des domaines skiables concernés.
Photo de titre © Val Thorens