Il y avait du beau monde sur les skis au départ du SFR Tour de la Clusaz. Mais c'est finalement McRae Williams qui s'est imposé parmi les ténors du slopestyle mondial.
Elias Ambühl, Gus Kenworthy, Alex Bellemare, McRae Williams, Russ Henshaw faisaient figure de favoris dans ce slopestyle de la Clusaz, finale du SFR Tour 2015. Elias Ambülh, vainqueur à Vars, et auteur d'une excellente saison, voit rapidement s'envoler ses espoirs de victoire : il est éliminé aux qualifications. Pour les autres, la compétition fait rage. Seul un français accède aux phases finales : Antoine Adelisse. Profitons en pour souhaiter un bon rétablissement à notre rider du team, Jérémy Pancras qui s'est blessé au talon. Antoine a bien skié (ce cork 9 des qualifs !), mais son run a été entaché de quelques petites erreurs, et il dû se contenter de la 10ème place. James Woods et Russ Henshaw ne parviennent pas non plus à raccrocher le train d'enfer des tout meilleurs et échouent au pied du podium.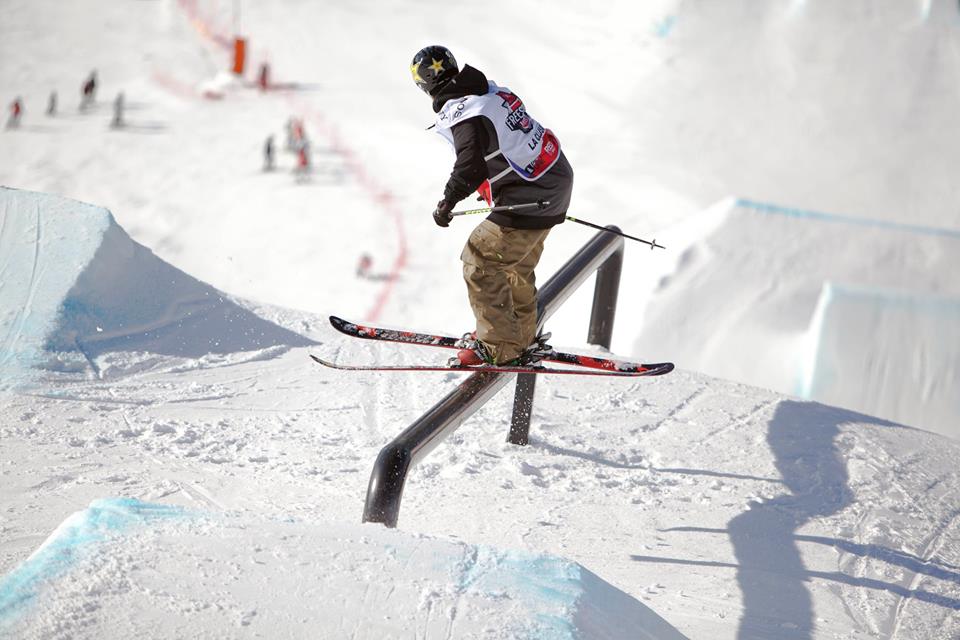 Aux avant-postes, on assiste à une bataille rangée nord américaine.Le canadien Alex Bellemare, qui avait pourtant failli ne pas être qualifié pour la finale, s'est ressaisi depuis et livre un ski tout aussi consistant sur les jumps que sur les rails. Son transfert en 4.5 in sur la seconde jib zone marque les esprits et lui permet de s'offrir la 3ème place. Il ne lui manquait presque rien pour aller chercher Gus Kenworthy, mais la technicité des runs de celui ci fit la différence et permis à Gus de signer une 2nde place bien méritée. On retiendra ses deux plus gros tricks : un left dub 10 tail massif et un right dub 12 mute propre.
Le grand vainqueur du jour (et du classement général du SFR Tour), c'est McRae Williams, qui a skié avec une précision et une amplitude presque parfaites. On retiendra son incroyable switch dub 14 tail, son style et la variété de ses tricks sur les rails ainsi que son back to back switch 1080 en fin de run ! Bien joué !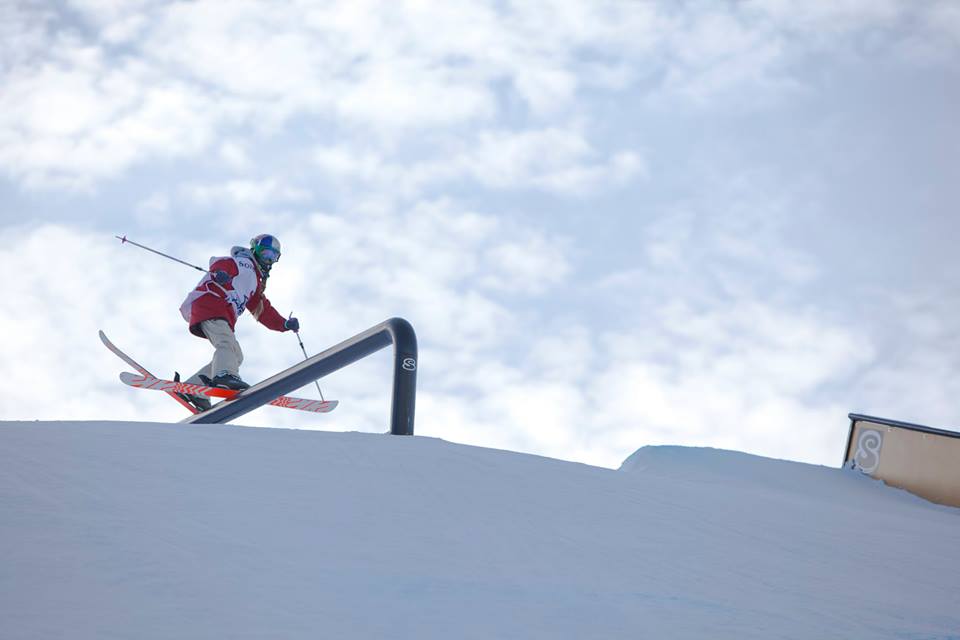 Chez les filles, sans surprise, Kelly Sildaru met une fois de plus une raclée à ses aînées, avec des runs stylés, et massifs. On décèle beaucoup beaucoup de travail dans ses tricks (un unnat' 9 massif, un impeccable switch 720 et un back to back 720 très propre sur le 1er run). Du haut de ses 13 ans, Kelly fait règner sa loi sur le ski féminin. Giulia Tanno, une suissesse de 16 ans qui fait de plus en plus parler d'elle, termine seconde, avec un run bien exécuté et beaucoup d'aisance sur son switch 540 et son switch 900 ! Yuki Tsubota complète le podium avec des tricks maîtrisés (ce 900 japan !). La rideuse du team Glisshop, Coline Ballet Baz, termine 5ème. Quelques erreurs l'ont privée du podium, mais on la félicite pour son engagement sur les gros modules et son joli cork 7 !
Désormais, le SFR Tour se met en mode « superpipe » et déménage à Tignes. Rendez vous du 9 au 12 Mars au pipe de Tignes Val Claret pour le SFR Tour + les finales de la Coupe du Monde FIS. Tout le gratin mondial sera là et Kevin Rolland est en lice pour le Globe de Cristal, donc soyez présents !