Nouveautés, snowparks incontournables, voici 7 parks où vous devez aller rider cet hiver, en ski comme en snowboard. Alors que la neige fait largement défaut, autant se concentrer sur le park, puisque bon nombre d'entre eux ont réussi à sortir quelques lignes (de jib notamment). Val Thorens, bien en place depuis la fin novembre, mais aussi Vars, qui continue son boulot de shape malgré la sécheresse, Peyragudes, qui commence à appliquer son changement radical ou encore Méribel Mottaret et Avoriaz, hauts lieux du park en France, méritent votre visite.
Les Ptits Nouveaux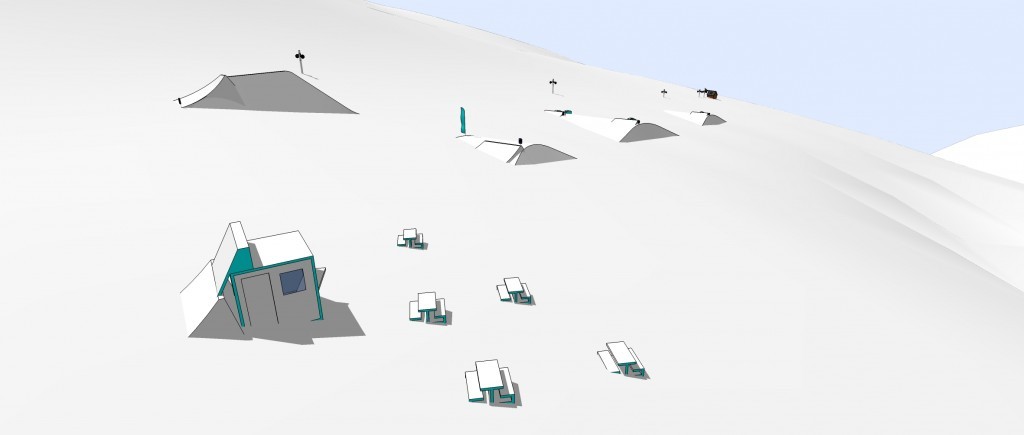 CHAMONIX
Le park des Grands Montets avait disparu l'hiver dernier, laissant derrière lui les riders chamoniards orphelins. Grande nouvelle, c'est de l'histoire ancienne, puisqu'un gros park fera son retour sur Chamonix, sur le secteur de Balme cette fois ci, près de la piste du Col ! Ho5 sera toujours aux manettes du shape et tirera profit de la belle zone, super longue, qui est allouée au park. Des enchaînements de près de 10 modules sont ainsi annoncés. Un parcours d'initiation bleu sera destiné à encourager la progression, mais c'est surtout un beau slopestyle rouge et noir qui sera créé ! Il proposera environ sept kickers rouges, deux noirs, des boxes (dont un plat descente de 9 m), des rails, une mail box géante de 6 m de long, des pipelines de 6 m ainsi que des rails modulables destinés à évoluer régulièrement. Bref, à tester absolument dès que la neige le permettra !
PEYRAGUDES
La grosse nouveauté pyrénéenne pour l'hiver à venir vient de Peyragudes, petite station située entre les Hautes Pyrénées et la Haute Garonne ! Ride The Snake, la session ultra créative imaginée par l'équipe du magazine Act Snowboarding et Matière Blanche, semble avoir laissé des traces, et donné envie à la station de continuer dans cette voie. Le nouveau park de la Flamme, inspiré du concept de Ride The Snake, sera installé côté Agudes, en bordure de la piste des Perdrix. Avec plusieurs options de runs qui s'entrecroisent grâce à un vrai boulot de shape, des volumes de neige (bowl, mini hip, spines, tables etc) et plein de nouveaux modules installés ici et là, ça promet quelque chose de très joli, original et novateur. On a hâte !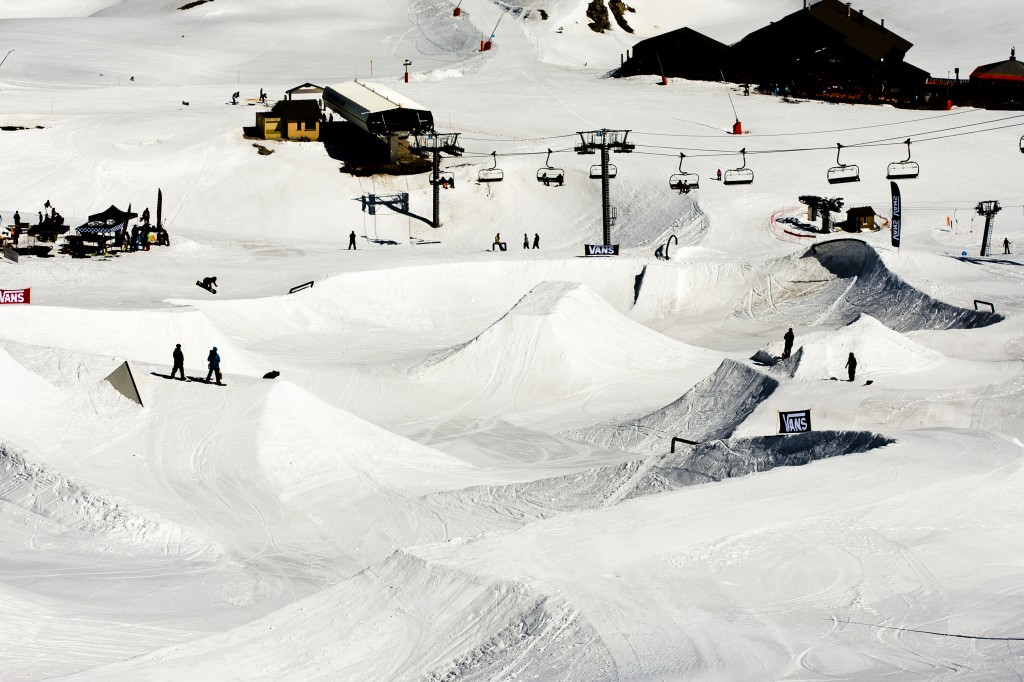 L'ALPE D'HUEZ
Démarche légèrement différente à l'Alpe d'Huez, qui annonce une refonte totale de son park, qui se réoriente vers de la progression. C'est plutôt bien si les modules sont ludiques, créatif, et ridables de multiples façons. Le park restera implanté en bas de la station, sous le premier tronçon du DMC, mais son aménagement sera différent : la partie experte se verra donc réduite, au profit de la zone initiation/progression, plus fréquentée. Pas de panique pour autant, puisque le set up de rails sera toujours en place, surtout que la station avait investi l'an dernier dans de nouveaux modules.  Affaire à suivre…
Les incontournables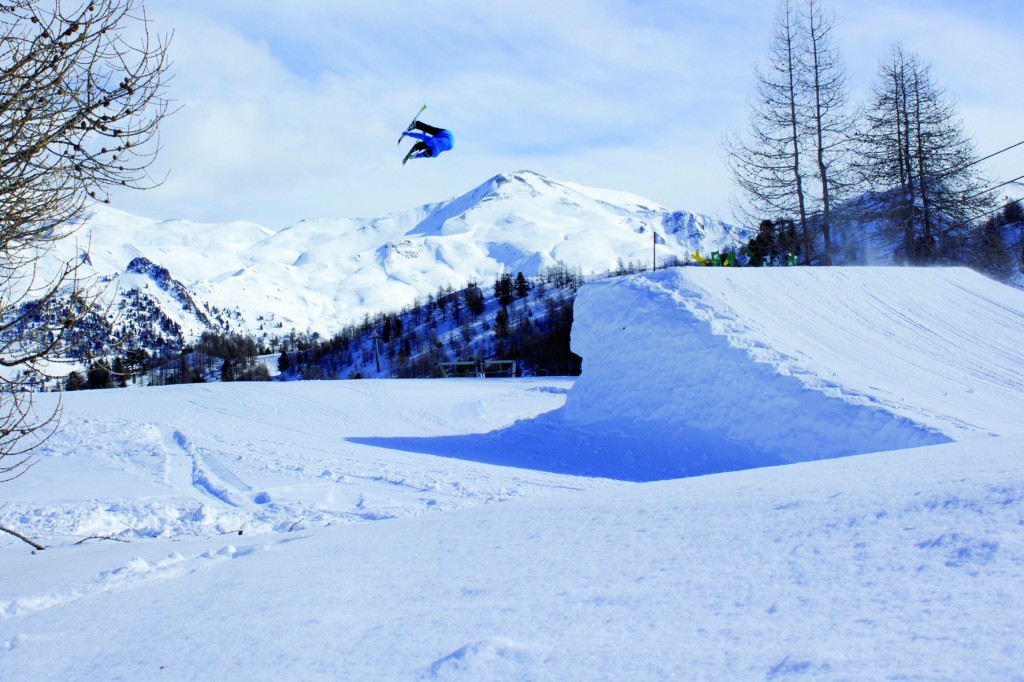 VARS
Vars reste fidèle à sa réputation. Avec sept snowparks, plus d'une centaine de modules et de gros moyens engagés, Vars est le petit paradis du park en France ! Le Park de l'Eyssina, dédié aux pros avec ses énormes big airs, est la vitrine de Vars, mais on retrouve également des zones de jib ultra créatives (le Totem Park !), des kids parks, et des espaces entièrement dédiés à la progression. Les «parcours de neige» s'inscrivent aussi dans la tendance de la piste de shred, de plus en plus demandée. Ces zones naturelles en bord de piste suivent les aspérités du terrain, pour jouer et trickser façon mini shred ! Tout est là, alors Vars est vraiment un passage obligé !
DC AREA 43 DE MERIBEL MOTTARET
L'autre référence en France, c'est la DC Area 43 de Méribel Mottaret !  Shapé au laser par les meilleurs shapers (dont Benjamin Ravanel, shaper des X Games pour le Superpipe), c'est l'un des seuls parks français à proposer un slopestyle et un superpipe de ce niveau tout l'hiver. Les lignes pros proposent des enchaînements fats et super variés, qui permettent de littéralement se satelliser. Ce n'est pas vraiment à la portée du premier venu, donc le park conserve aussi des zones plus accessibles: plus d'une vingtaine de modules évolutifs sont répartis ici et là et un mini half pipe double le superpipe ! DC ajoutera de nouveaux rails cet hiver et fera bouger le set up tout au long de la saison.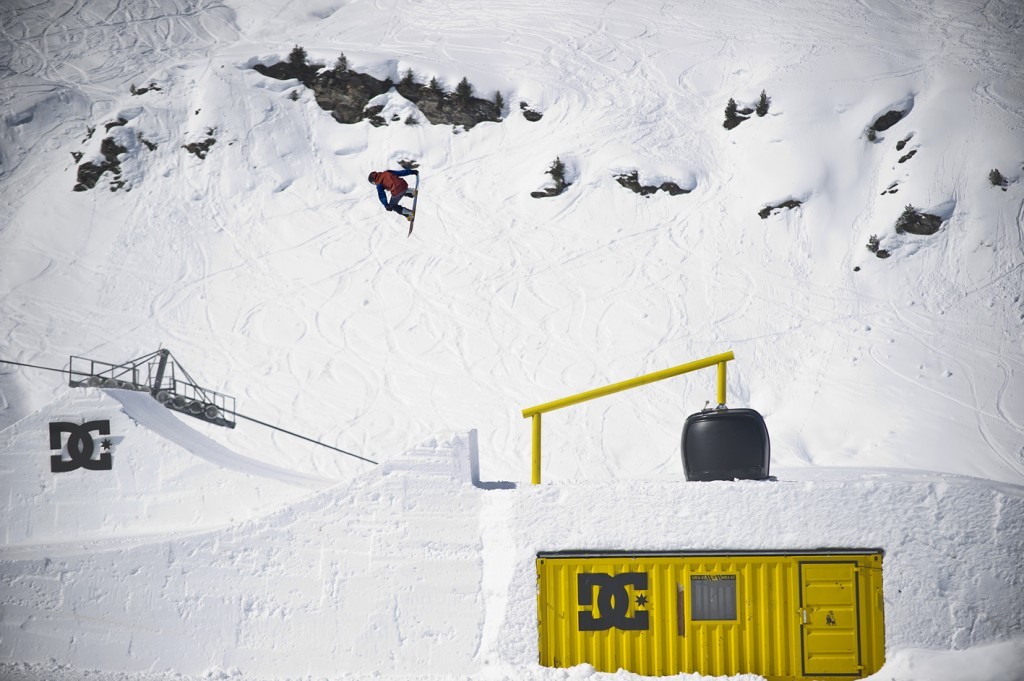 VAL THORENS
Déjà en place depuis 15 jours (avec l'Early Camp), le park de Val Tho est sans doute le plus fat en France à l'heure où je vous écris ces lignes. C'est donc le premier à ouvrir, et le dernier à fermer (le 8 mai !). La recette du succès de Val Tho ? Un staff de shapers super impliqué, motivé, compétent, une zone propice naturellement, une remontée permettant une rotation rapide, et un magnifique slopestyle pro vraiment fat, qui s'enchaîne bien tout en restant assez safe. Cette année, la station a alloué une zone supplémentaire au snowpark, de l'autre côté de la piste des Plateaux, afin d'y créer un easy park bien complet et ludique pour l'initiation et la progression. Cela permettra donc d'étendre la zone «pro» sur toute la superficie du park historique (7 hectares !) et de séparer totalement les publics, grâce à une zone bien différente ! Val Tho va sans doute mettre la barre un peu plus haute encore cet hiver, à vous d'aller vous y frotter !
AVORIAZ
Un peu comme à Vars, on retrouve plusieurs parks et zones à thèmes à Avoriaz, avec toujours des espaces de qualité, super funs à rider ! Ici, toutes les facettes du freestyle sont représentées : superpipe, slopestyle, jib, boarder, wood zone, etc…C'est unique en France, d'autant que l'entretien est quotidien, même pour le pipe ! Le plat de résistance, c'est le gros park d'Arare, et ses gros modules rouges et noirs assortis de rails techniques, super cools à rider. Plus accessible, le park de la Chapelle est sur un niveau rouge / bleu. Le Stash mérite à lui seul d'aller rider à Avoriaz, avec ses modules en bois répartis sur plusieurs parcours de 3 niveaux de difficulté dans la forêt, tellement cool ! Ajoutez à ça pleins de mini parks pour les touts-petits, et vous comprendrez qu'à Avoriaz, le freestyle c'est dans les gênes !